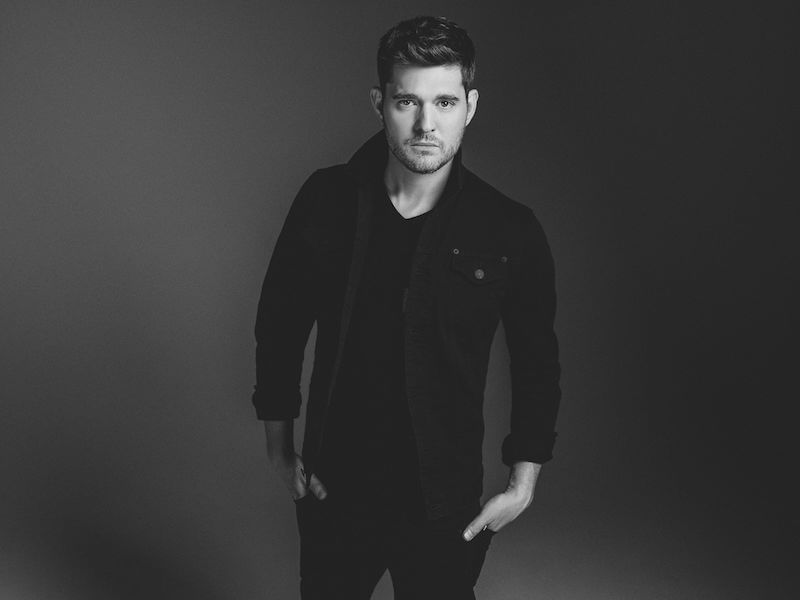 Prepare to be entertained by the one and only Michael Bublé. The 12-time Juno Award winner and beloved Canadian crooner is set to host the 2018 JUNO Awards, which will be held at the Rogers Arena in Vancouver on Sunday, March 25, 2018 and broadcast live across Canada on CBC.
"I'm so grateful for the opportunity to host such an iconic night in Canadian music," said Michael Bublé. "To be able to host the JUNO Awards in my hometown is both an honour and a privilege."
The multi-platinum singer released his most recent studio album, Nobody But Me, in the fall of 2016. The release followed the critically acclaimed album To Be Loved, Bublé's fourth album to reach #1 on Billboard's Top 200 Charts. Nobody But Me was co-produced by the Canadian and includes three original songs written by Bublé and new twists on classic favorites including "My Baby Just Cares For Me", "The Very Thought of You", Brian Wilson's "God Only Knows" and the Johnny Mercer classic "I Wanna Be Around."
Tickets for The 2018 JUNO Awardsare available starting at $59 (plus fees) through the Rogers Arena Box Office, by phone at 1-855-985-5000 and online at ticketmaster.ca.
The JUNO Awards has once again partnered with Plus 1 so that $1 from every ticket is donated to MusiCounts, helping to ensure that children and youth across Canada have access to musical instruments. Plus 1 is a non-profit that partners with touring artists to facilitate a $1 add-on from every concert ticket to go to a cause the artist partner believes in.
The 47th annual JUNO Awards and JUNO Week 2018 will be hosted in Vancouver from March 19 through March 25, 2018, culminating in The JUNO Awards Broadcast on CBC on Sunday, March 25.
Photo Credit: Evaan Kheraj