The 20th Anniversary Meadowlark Nature Festival is set to start May 18, running throughout the long-weekend with the final events taking place Monday May 22.
"There are still tickets available and many opportunities for people to get out and explore the spectacular natural wonders of the Okanagan Similkameen," says Jayme Friedt, Festival Coordinator. "Meadowlark tours give people the chance to explore the amazing diversity of plants and animal in our own backyard, many of which they may seen for several years and years but never had a chance to learn more about. With such well-informed experts leading the tours it's a real up-close-and-personal look."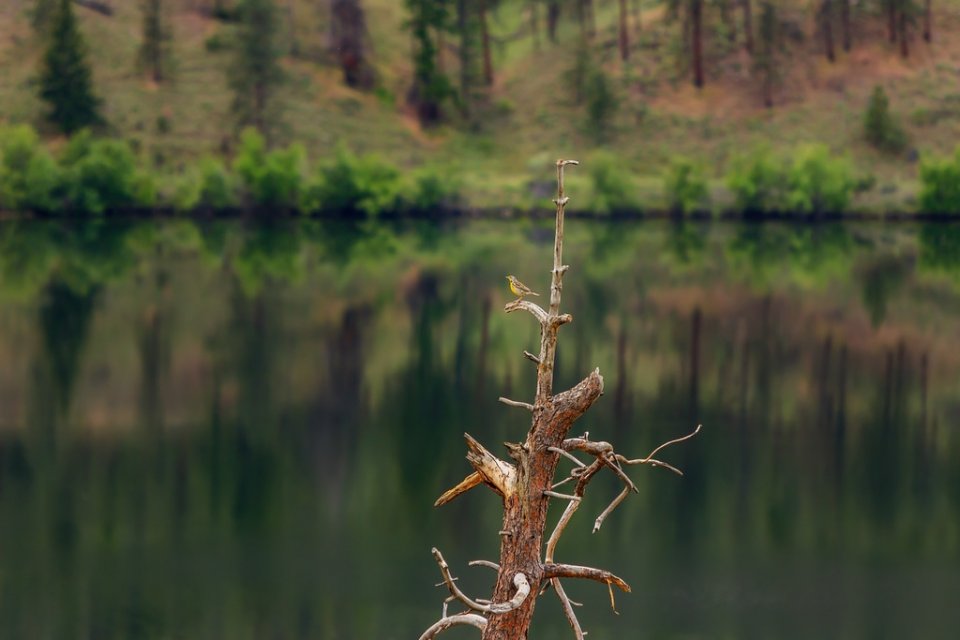 With over 75 tours to choose from, participants can take part in a full range of events including hiking, cycling, canoeing, art walks, film screenings, indigenous cultural events, bird watching, back-country horseback riding, geological tours, astronomy events, art exhibitions, photography, writing and painting workshops, children's programming and more – all led by experts in their fields and designed to be entertaining, interactive and informative.
"We've still got spots open in several hikes including our Cottonwoods Birding tour on Penticton Indian Band land, the Chat Chase where people get to join up with a chat crew to band some chats, as well as our Twin Lakes Watershed walk, to name only a few," says Friedt. "It's not too late for people to get out there and explore our stunning landscapes and fascinating natural environments."
There's a chance to go on a Voyageur canoe tour at Vaseux Lake, on a birding bike ride with bird expert and MP Richard Cannings and a bus tour of the Kelowna area with geologist Murray Roed. Tickets to our movie Planetary are still available as are tickets to the keynote speaker Tzeporah Berman.
For more information and a look at the full program and ticket availability go to www.meadowlarkfestival.ca.
Photo by Drew Desharnais.