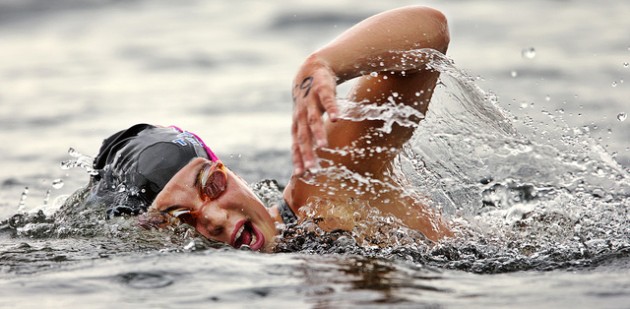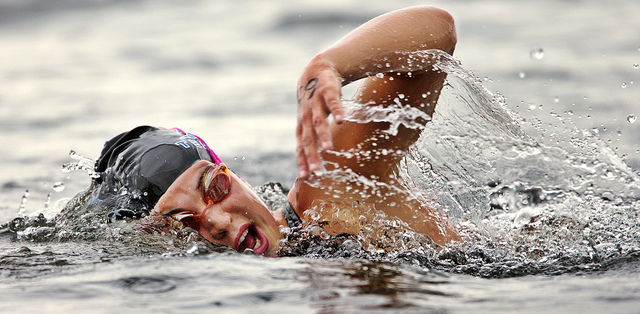 SwimBC announces the 32 athletes selected to Team BC for the 2015 Western Canada Summer Games, including local swimmers from Kelowna, Kamloops, Penticton and Salmon Arm.
The team has been selected to represent Team BC at the 2015 Western Canada Summer Games, which will take place August 5-16, in Fort McMurray, AB. The swimming events themselves will take place on August 13-16.
"The selection committee used a selection criteria to choose a team that has strength and depth, and we were pleased that almost all of the swimmers nominated were able and willing to compete at this event for Team BC," said Team Leader, Mike Flegel of SwimBC. "The swimmers represent almost every region from across BC, and should be one of the strongest teams we've ever fielded at this competition."
Mike Flegel (SwimBC) will serve as the Team Leader, while Tina Hoeben (Penticton) and Rod Barratt (Victoria) will be the Head Boys and Girls Coaches, respectively.
Darryl Rudolf (Campbell River) will be the para-swimming coach and Carrie Matheson (SwimBC) will act as Team Manager, while the Special Olympics will have Aaron Leontowich (Kamloops) as Coach and Brianna Kowalski (Abbotsford) as the Manager.
Girls Squad
Rachel Sawchuk (Victoria)
Jessie Gibson (Chilliwack)
Molly Gowans (Victoria)
Lauren Crisp (Victoria)
Hannah Esopenko (Prince George)
Wendy Yang (Richmond)
Mackenzie Padington (Campbell River)
Laura Laderoute (North Vancouver)
Renae Ledoux (Langley)
Jordyn Ryan (Comox)
Megan Dalke (Kamloops)
Brooke Lamoureux (Comox)
Boys Squad
Paul Zou (Delta)
Colin Gilbert (Kamloops)
Josh Zakala (Kelowna)
Tai Long Singh (Delta)
Harry Duan (Richmond)
Chris Baker (Coquitlam)
Andrew Woinoski (Coquitlam)
Ethan Phillips (Kamloops)
Jaren Lefranc (Penticton)
Lucas Tyler (Victoria)
Conner Skuse (Campbell River)
Kevin Ye (Richmond)
Para Swimmers
Ian Ralston (Campbell River)
Maggie Manning (Salmon Arm)
Aimee Brennan (Surrey)
Aidan Mcdonough (Delta)
Special Olympic Swimmers
Jesse Shade (Campbell River)
David Dunn (Prince George)
Cassey Davies (Abbotsford)
Taylor Hyde (Vancouver)
SwimBC is the governing body for competitive swimming in British Columbia. SwimBC's members include 57 active age-group clubs, four university programs, five swim associations, four training centres and 45 masters clubs. The organization represents 11,000 swimmers, coaches, board members and officials. For more information visit www.swimbc.ca
The Western Canada Summer Games are held every four years and bring together over 2500 athletes from the four western provinces and three northern territories to compete in 18 sports. These Games provide development opportunities for amateur athletes to help them advance their skills in a competitive but, friendly environment. The 2015 Western Canada Summer Games will take place in the Regional Municipality of Wood Buffalo, Alberta. For more information visit www.2015woodbuffalo.com
Top photo courtesy of Team BC (taken at the 2013 Canada Summer Games)