Light Up The Vines with Summerland wineries on November 30 & December 1. The afternoon complimentary wine tastings run from 3 pm to 7 pm. Festive goers will enjoy complimentary wine tastings, snacks, mulled wine, special holiday promotions and a weekend passport to win a prize valued at over $500.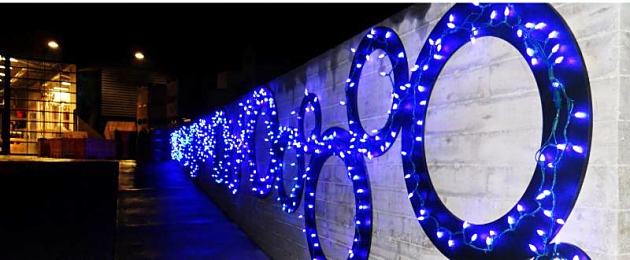 Okanagan Crush Pad will Light of the Vines in Summerland on Nov 30.
This year, participants can choose a self-guided tour of a guided tour option offered by Okanagan Tour guides Distinctly Kelowna Tours, Grape Friends Lounge & Tours Inc. or Romancing The Wine Tours.
The Sum­mer­land Water­front Resort & Spa is offering special rates for the magical weekend of wine tour and tasting overlooking the twinkling lights of Bottleneck Drive Wineries. The Summerland Festival of Lights takes place November 29.
Summerland wineries include:
Bonitas Winery
www.bonitaswinery.com
Dirty Laundry Vineyard
www.dirtylaundry.ca
Greata Ranch Estate Winery
www.greataranchwinery.com
Heaven's Gate Estate Winery
www.heavensgatewinery.ca
Okanagan Crush Pad
www.okanagancrushpad.com
Saxon Estate Winery
www.saxonwinery.com
Silkscarf Winery
www.silkw.net
Sleeping Giant Fruit Winery
www.sleepinggiantfruitwinery.ca
Sonoran Estate Winery
www.sonoranwinery.com
Sumac Ridge Estate Winery
www.sumacridge.com
Summergate Winery
www.summergate.ca
Tyler Harlton Wines
www.thwines.com
Thornhaven Estates Winery
www.thornhaven.com