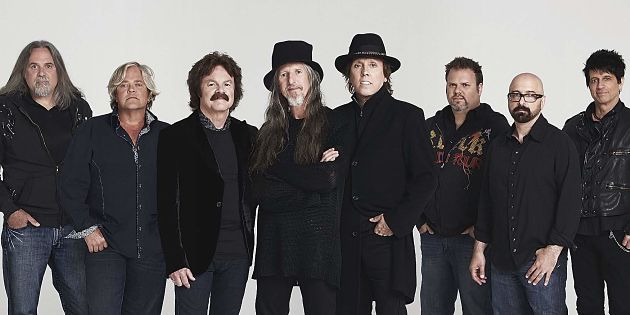 The Doobie Brothers with special guest Lara Johnston will rock the South Okanagan this coming October with all the classic hits you know and love. The Doobie Brothers' concert is set for Monday, October 27  at the South Okanagan Events Centre (SOEC).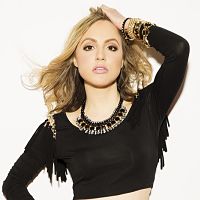 Lara Johnston is a singer-songwriter whose powerful voice, dynamic stage presence, and catchy, soulful pop songs have captivated worldwide music audiences. She has toured extensively, both as a solo artist and as a backing vocalist for artists like Don Henley and Belinda Carlisle. She has shared the bill or performed with  Willie Nelson, Sammy Hagar, Buddy Guy, Huey Lewis and the News, Journey, Heart, Bonnie Raitt, Steve Miller and many others.
Northern California's four-time Grammy winning Doobie Brothers' sound has become part of America's musical firmament, sampled on dance records, reinterpreted on "American Idol," and a fixture on radio formats from top 40 to classic rock. Their familiar and inimitable sound effortlessly draws from virtually every imaginable tributary of American music. The Doobies continue to write and record new material, tour the world, boasting one of the most loyal fan bases in music, all while breaking new creative ground in the exploration of their musical connection with Nashville.
Formed in 1969 by singer-songwriter-guitarists Pat Simmons, singer-songwriter-guitarist Tom Johnston, founding drummer John Hartman, and bassist Dave Shogren, the Doobies made their mark with a run of punchy, melodic hits on Warner Bros. Records. They attained radio and chart ubiquity in the late '70s, when the group's expanded lineup was augmented by Michael McDonald, whose soaring lead vocals pushed the band to new commercial and critical heights.
Tickets can be purchased at www.ValleyFirstTix.com by telephone at 1.877.SOEC.TIX (763.2849) or in person at the Valley First Box Office (at the SOEC) and Wine Country Visitor Centre.