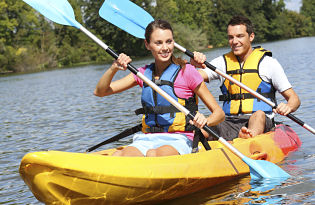 The public engagement process that will see the City of Kelowna and the community work together to craft a new plan for Pandosy Waterfront gets underway with the launch of a new online engagement tool.
"We've worked with the KLO Central Neighbourhood Association to come up with an engagement process that will include a broad range of participants who represent the diverse interests of the Pandosy neighbourhood and Kelowna as a whole," says Graham Hood, Strategic Land Development Manager for the City of Kelowna.
Input will be collected through the online engagement tool (getinvolved.kelowna.ca.) until February 21 and then used to support a design workshop. The charrette is scheduled for February 25 and 26.
A group of about 25 to 30 volunteers will take part in the two-day event, looking at a variety of perspectives to come up with a balanced solution for the site. Residents, businesses and community organizations will all take part.
For those who can't be involved directly in the charrette, there are public review opportunities built into the process. The public will  able to comment on the work of the charrette group at the end of each workshop day and in one final open house on Feb. 27.
For project information and to sign up for the charrette, visit kelowna.ca/cityprojects.
To start sharing your ideas, go to getinvolved.kelowna.ca.