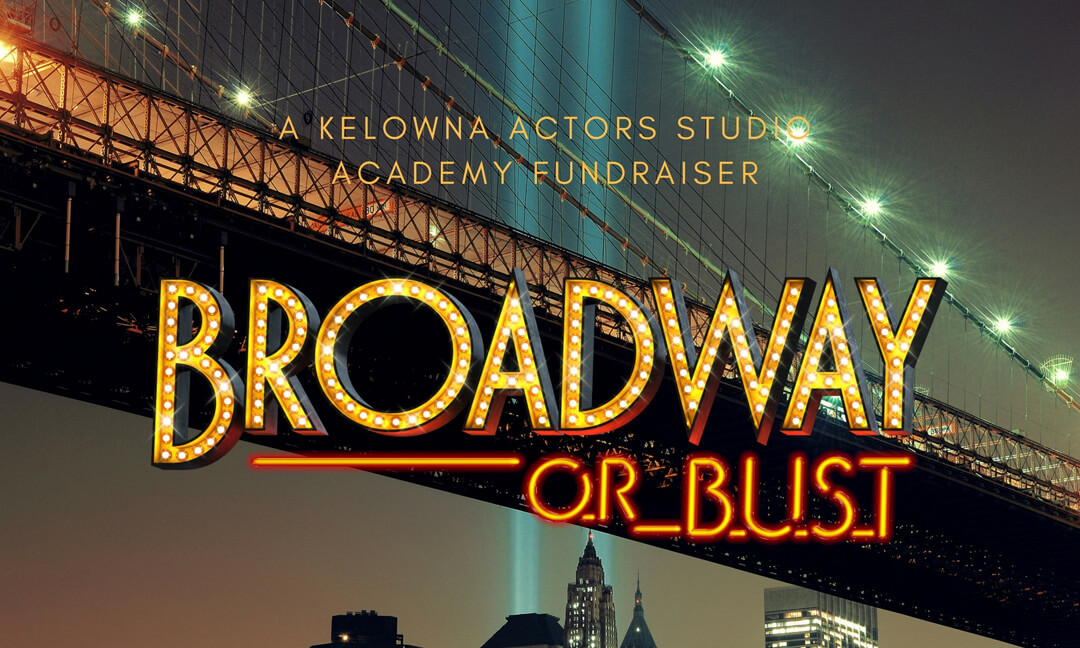 On June 13, the Kelowna Actors Studio Academy Foundation and the Kelowna Actors Studio presents 'Broadway or Bust' a Musical Revue and Silent Auction in support of an educational trip to New York City in August of this year.
The Kelowna Actors Studio Academy offers advanced education in Music, Dance and Theatre for students in Grade 9 thru 12. Students are given a unique opportunity to study within the Kelowna Actors Studio with full rehearsal hall, professional theatre, set and costume workshops and much more.
Students receive ongoing and comprehensive training with professionals, as well as, they are given performance opportunities on MainStage productions, technical experience and the chance to attend several professional productions and workshops.
'Broadway or Bust ' is a musical revue of iconic Broadway Favourites from the best and most loved Broadway shows including Hamilton, Rent, Grease, Spring Awakening, Les Miserables, Hairspray, Aladdin and many more. Hosted by Randy Leslie the production covers the prolific Broadway careers of many of the most loved lyricists and composers.
'What an amazing opportunity for our Kelowna Youth to work alongside Disney professionals in workshops tailored just for them,' said Artistic Managing Director, Randy Leslie. 'The thirteen performers in this production weave in and out of the very best Broadway songs while dancing singing and acting. This production provides a home for displaying considerable artistry through the lens of excellent material.'
The Academy student cast includes, Quinn Armstrong. Celeste Catena, Emily Dehod, Jenna Geen, Cassidy Hergott, Alex Holowaty, Tiernan Lafleur Johnson, Jerome Laroche, Nicholas Madsen, Madeleine Molgat, Ryan Nicolai, Josie Schmalz and Andrea Sorestad.
This is the final opportunity for many of the students to 'strut their stuff' as they move on to study theatre arts at various locations throughout Canada.
---
Show time: 7:30pm (Dinner seating is 5:45pm)
Tickets are on sale for Broadway or Bust at Kelowna Tickets in Orchard Park Shopping Centre by calling 250-862-2867 or online at www.pKelownaActorsStudio.com.