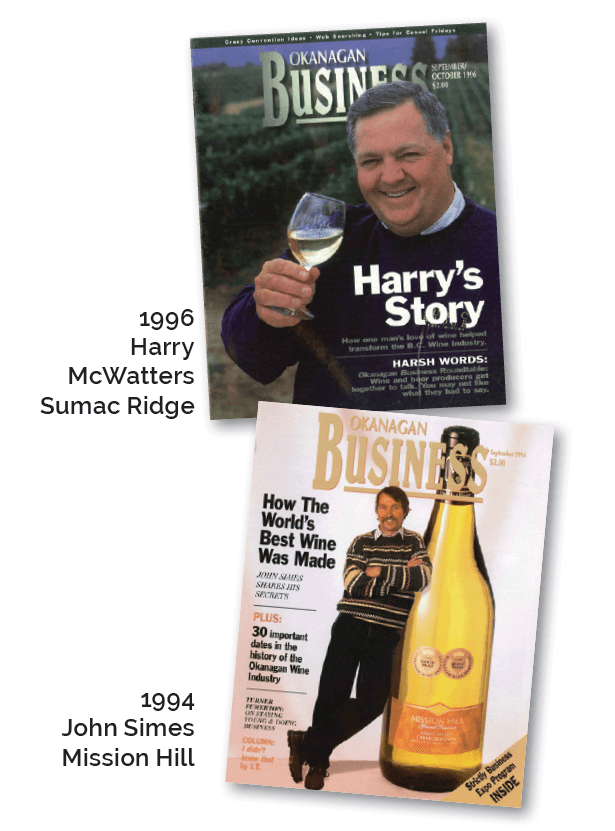 When I arrived in the Okanagan in 1987 to determine the feasibility of opening a magazine here, I did not understand the complexity of wine. I was a Pilsner beer guy because the House of Lethbridge Brewery said so, and besides, my house was in Lethbridge. Everybody drank "Pil" because it was locally owned and we were proud of our hometown brew. 
Then Okanagan Life happened—and it did so in fantastic ways. We embraced the wine superstars as they harvested, crushed, fermented and bottled pure Okanagan pride. Perhaps the biggest influence that startled my palate into embracing wine was that I experienced the same proud feeling from buying and enjoying local wine that I would get from tasting locally crafted hometown beer. The wine inspired the community, and the community embraced the growers, the winemakers, the wine—and the Okanagan life. 
Over the years, I have attended many Okanagan Wine Festival events and toured the wineries with many visiting friends and relatives. Great events were organized, where I learned the differences between Pinot Noir and Pinot Blanc, how to properly hold a wine glass and that, unlike beer, it is proper, dignified and necessary to nose your wine before imbibing. 
I feel fortunate indeed that I can look back at the past 26 years of Okanagan Life and Okanagan Business magazines where we can relive the stories articles and photos of the last quarter century. Many of the cover stories went into our sister magazine Okanagan Business, which we ran independently for 13 years before merging it into one title that serves both markets. Uniquely, Okanagan Life is the only city or regional magazine that delivers a free copy to all business addresses in our marketplace. The result: readers from Osoyoos to Kamloops will read this Wine Issue well over a half a million times. Keep this issue. Try these wines. 
From the first Calona red and Calona white to the winners in the Okanagan Life 2015 Best of BC Wine Awards, take a moment to celebrate all the greatness, the pageantry and the wonder of a burgeoning wine industry that breathes community into our world. 
---