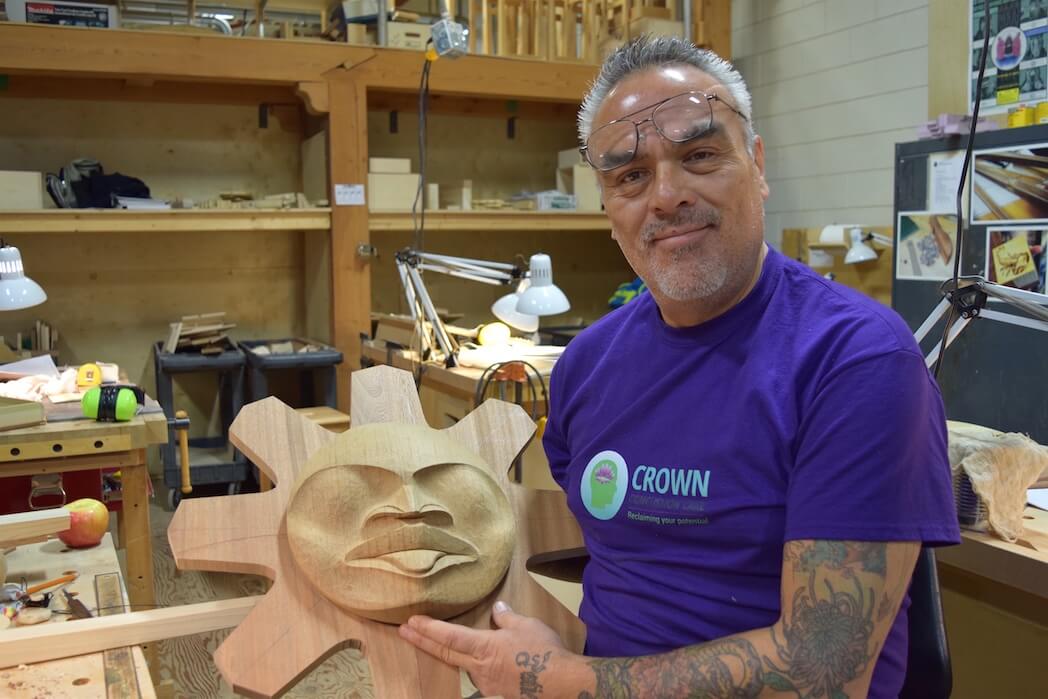 An internationally renowned master carver and Indigenous artist is setting up shop at Okanagan College this winter to pass on the traditional skills and knowledge he has honed over a 25-year career working with wood.
Darren McKenzie is a Cree and Métis artist from Vancouver. Fueled by a desire to inspire the next generation of carvers, he recently worked with the College to develop a new course – Indigenous Wood Sculpting – that will run from March 2-18, at the Kelowna campus.
"This course is a bit of a hybrid," explains McKenzie, who began his career as an illustrator and painter before turning to carving in the early 1990s. "It will be a blend of traditional carving and Indigenous wood carving, but it's going to be very open-ended. We'll delve into any techniques and styles the students want to learn."
The course will also cater to students of all skill levels.
"There will be something for everyone," says McKenzie. "We'll work through everything from basic drawing, design and carving, to some more advanced elements."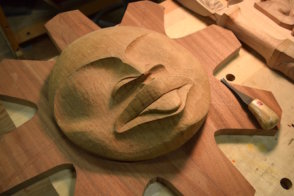 uction of Salish Artist Gerry Sheena. He then went on to complete an intensive four-year apprenticeship with master carver Ken Mowatt at the 'Ksan Historical Village and Museum in Hazelton, B.C.
His work has been displayed extensively at museums and galleries across North America over the past three decades, from the Museum of Arts and Design in New York to a solo exhibition at the Art Gallery of Regina to the Douglas Reynolds in Vancouver.
Throughout that time, McKenzie has remained committed to sharing what he has learned along the way with budding artists. He hopes this course might encourage new carvers to pick up the tools of his trade.
"I'm always excited to hang out with like-minded people and pass on my knowledge," says McKenzie. "I hope everyone comes away inspired to keep on learning and keep on carving."
The course runs Friday evenings and weekends. More information is available at okanagan.bc.ca/indigenouscarving.