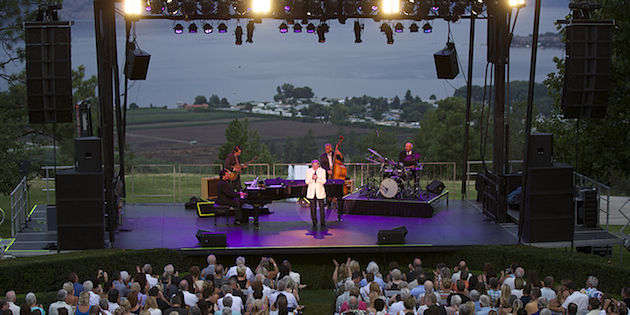 Mission Hill Family Estate Winery was alive on this hot summer Friday evening. White chairs were neatly arranged on the grass overlooking the outdoor amphitheater with a backdrop of Okanagan Lake. An air of friendly anticipation filled the grassy slope as the smiling crowd awaited an experience that would bring them back in time, yet allow them to enjoy the present moment, as they would behold the icon Tony Bennett.
Tony was born August 3, 1926, in New York City. Well seasoned at the age of 88, he is one of the world's best selling musicians, with 17 Grammy Awards to his name.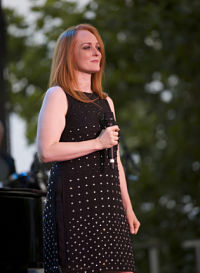 The audience was treated to a surprise opening guest, Tony's youngest daughter Antonia Bennett. She sang in her dad's fashion and spoke confidently with the crowd between each song. At one point, she announced her recent marriage, in which she seemed very proud.
An adoring crowd greeted Tony. His relaxed, smooth, but slightly raspy voice employed perfect caesural pause to many of his familiar tunes, such as "Smile," "The Way You Look Tonight," and "Boulevard of Broken Dreams." It inspired nostalgic memories if you had been brought up listening to those tunes sung by his voice, as I was.
Tony satisfied the audience with a sufficient amount of entertainment. With his birthday, being just a couple days away from this event, someone from the crowd stood up during a quiet moment, and initiated singing "Happy Birthday." That, in turn, created a choir of audience members. Tony stood quietly on stage and humbly received his homage. The piano joined in toward the end of the song, and then there was a great round of applause.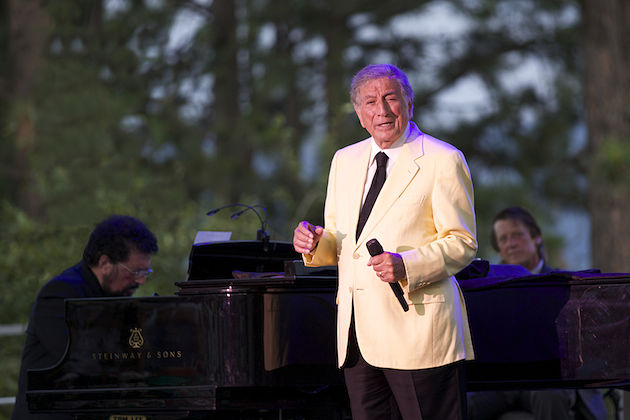 The ultra blue colors of the stage lights under the starry summer sky; pink spotlights shining up the outer walls of the Abby; the view of the lake and mountains, and the live jazz ensemble and song, created a flare of romance with the feel of vacationing in some far off, cultured land. It was altogether magical.
There was an overwhelming demand for tickets; the show sold out in 20 minutes. A second concert was scheduled for the next night.
With 60 years between them, Tony announced that he and Lady Gaga have just spent two years recording an album of jazz standards called "Cheek to Cheek," to be released in late September. The duo has posted a recording of their single of the old tune called "Anything Goes" on You Tube. The release has hit #1 on the jazz charts.



I'm thrilled that the audience loves our new record and that it's gone to #1 on the jazz chart. http://t.co/8ahLeCSlHF with @ladygaga

— Tony Bennett (@itstonybennett) August 7, 2014
---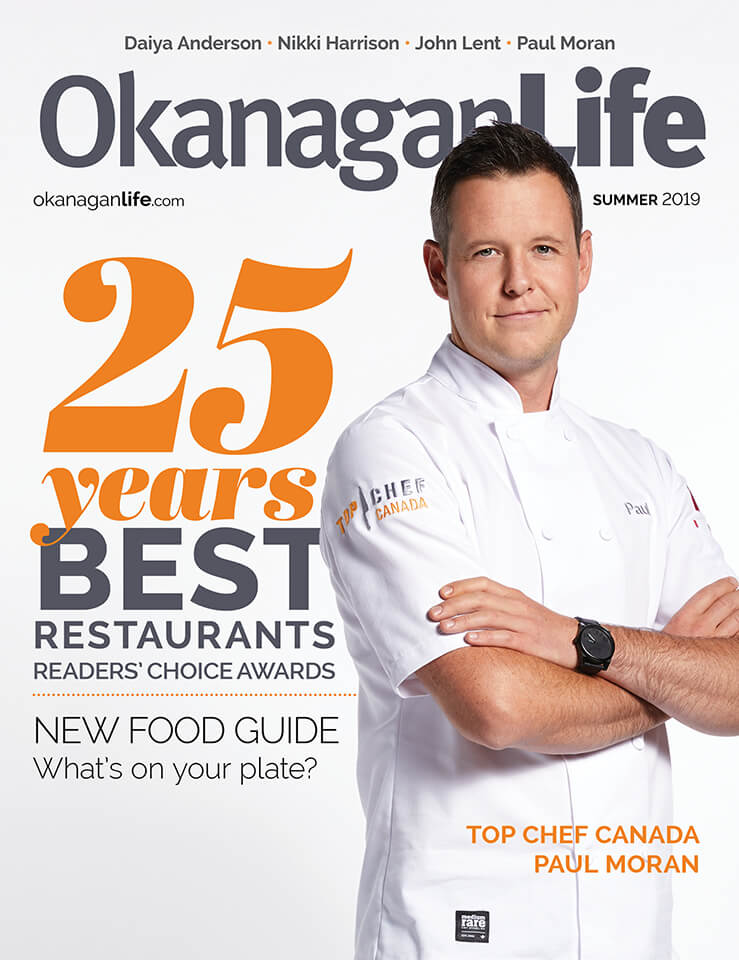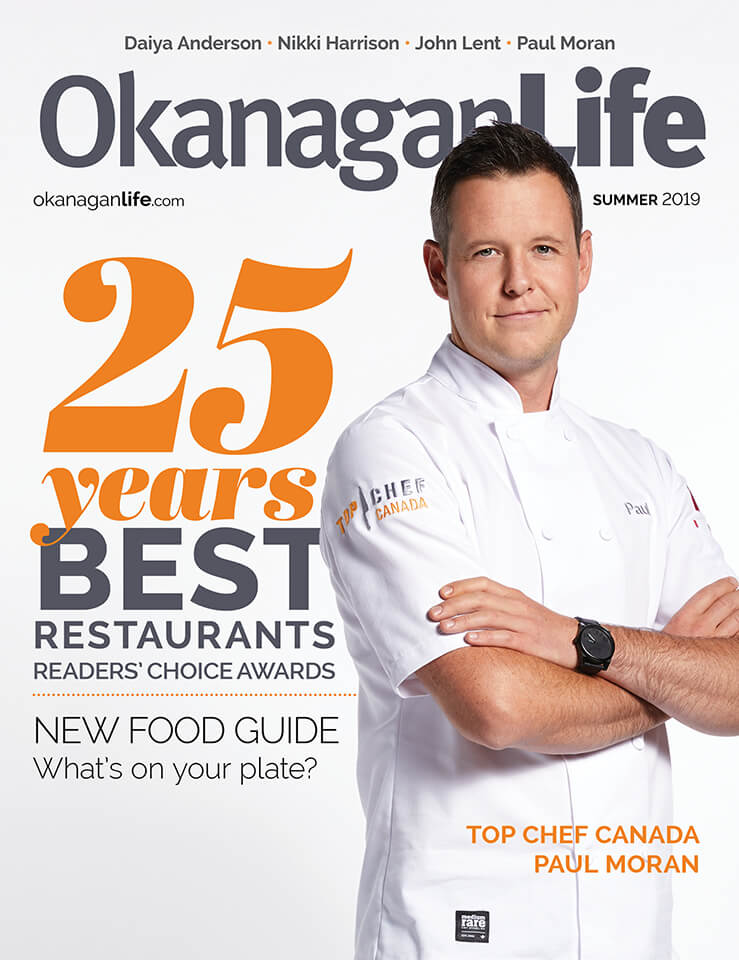 The readers of Okanagan Life are celebrating our 25th year of presenting the annual Best Restaurants Awards. On the cover, Canada's Top Chef Paul Moran. Writer Shannon Linden has delved into Canada's New Food Guide to see how Okanagan families can consume more plant-based foods and make a mindful connection to what they eat. We meet up with Okanagan authors Sean Johnston, John Lent and 2019 BC Book Award recipient Laisha Rosnau, thanks to the efforts of Read Local Okanagan. Writer David Wylie takes a look at Pop-up shops.