Tourism Kelowna wants to ensure that visitors have information available about their current or upcoming visit to Kelowna and area. Accommodations and attractions remain open and ready to welcome visitors.
"We want travelers to have up-to-date information on accommodations and tourism attractions," said Chris Shauf, Tourism Kelowna's Director of Marketing and Communications. "Our primary concern is to ensure that visitors and residents are safe and have the information they need to make informed decisions especially in high travel spring months. We want travelers to know that local tourism businesses that rely on visitors are open and looking forward to their visit."
It's business as usual for almost all Kelowna and area accommodations, attractions and businesses, and major events continue to run as scheduled despite higher than normal water levels. Visitors can travel to and around Kelowna and area although rising water levels and weather patterns have prompted officials to be on alert.
Tourism Kelowna's visitor information team is available in person, by phone, and online to answer questions and provide assistance. Travelers are encouraged to stay connected and be mindful of watches or notices about road, beach, park or property conditions as several alerts remain in effect.
Kelowna Visitor Centre
544 Harvey Avenue, Kelowna, BC
Phone: (250) 861-1515
Toll-free line: 1-800-663-4345
E-mail: info@tourismkelowna.com
Website: www.tourismkelowna.com
Central Okanagan Emergency Operations is leading the co-ordinated response and information is available at www.cordemergency.ca.
Photo courtesy of tourismkelowna.com
---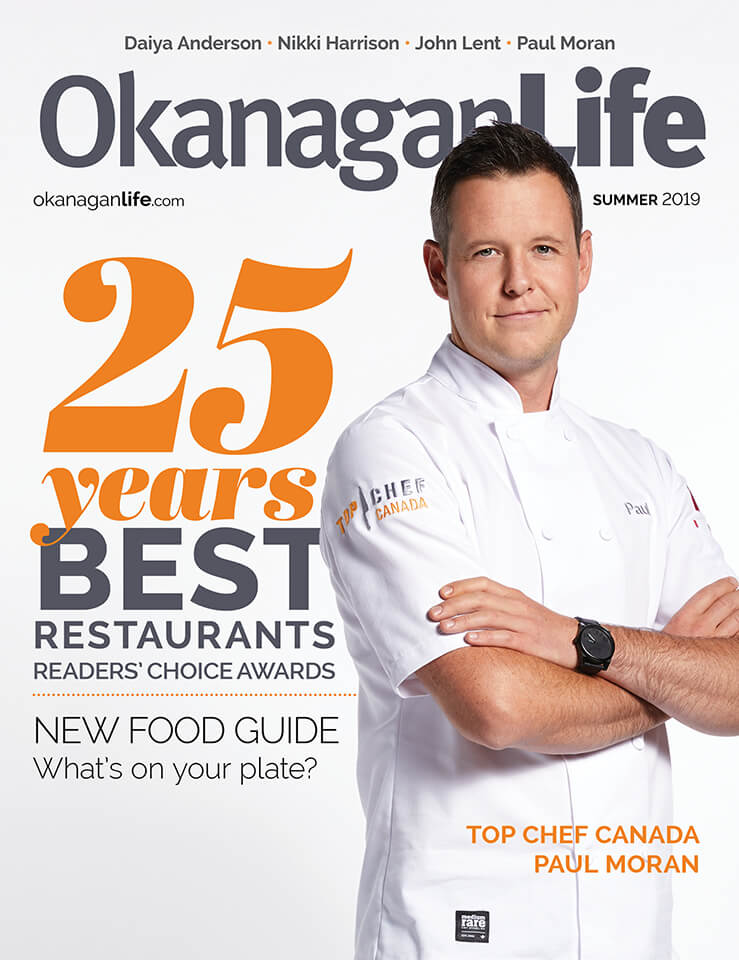 The readers of Okanagan Life are celebrating our 25th year of presenting the annual Best Restaurants Awards. On the cover, Canada's Top Chef Paul Moran. Writer Shannon Linden has delved…