High school students from around the South Okanagan will experience a brief taste of what it's like to attend college through Experience OC in Penticton next week.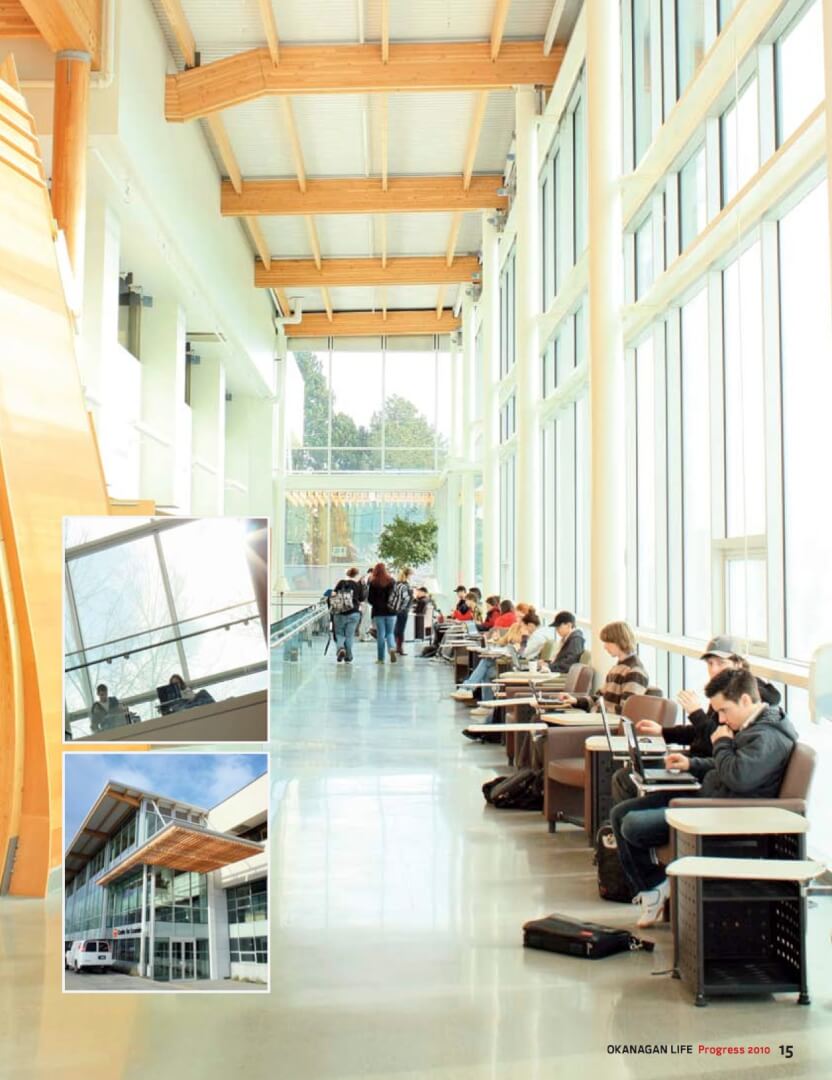 Students in Grades 10 and 11 from the Okanagan-Skaha, Okanagan-Similkameen and Nicola-Similkameen districts have been invited to the College's Penticton campus to be a student for a day on Tuesday, May 2. Students will have the chance to attend classes led by College instructors and explore the many post-secondary education options offered at Okanagan College.
"This is a great way to inspire our high school students to think about the next steps in their education," says Barb Sheppard, Trustee for School District 67. "It's a fun introduction to post-secondary life, and hopefully will be the first step on a solid path to a future career for these youth."
Hour-long classes will be offered in arts, business, continuing studies, engineering, health and social development, science, and trades, and include topics such as The Science of Sound Capture for those interested in music production; Pasta Demolition, for budding engineers who want to design, build, and destroy pasta towers; and Do You Ever Wonder Who Keeps that Airplane in the Sky? for anyone intrigued by aircraft maintenance.
"I hope some of these students are thinking about getting their hands dirty," says Sean Jarvis, Chair of the College's Welding program. "We'll be there to talk about well-paying careers in trades and show off some hands-on skills."
Experience OC events are open to high school students and take place annually at the College's campuses in Penticton, Kelowna, Vernon and Salmon Arm.
Registration information is available online at www.okanagan.bc.ca/experienceoc until Thursday, April 27 at 4 p.m.
[downloads category="print-edition"]