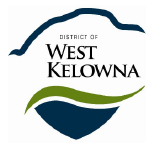 Date: July 17, 2014
Time: 15:50 p.m.
West Kelowna, B.C. – An evacuation order has been expanded in the Smith Creek Area as fire fighters continue to battle a blaze burning above the West Kelowna neighbourhood. Firefighters from West Kelowna Fire Rescue and BC Forestry Service personnel are responding to the blaze.
The order impacts 585 homes and approximately 1,500 residents living in the following areas are required to leave their properties immediately:
• All properties accessed off of Dixie Road
• 3001-3072 Whispering Hills Drive
• Copper Ridge Drive
• Copper Ridge Court
• Copper Ridge Place
• Copper Ridge Way
• Iron Ridge Place
• Iron Ridge Road
• Stone Ridge Drive
• Bridal Hill Court
• Bridal Hill Road
• Rhinestone Road
• Wildhorse Drive
• Sageview Road
• Saddleridge Drive
• Sugosa Place
• North side of Salish Road (non-agricultural properties)
• 3046-3101 Smith Creek Road
• Summerview Place
• Summerview Court
• Doucette Drive
• 3125-3190 Shetler Drive
• Telcor Place
• Sandberg Road
• Twin Place
Evacuees should report to the Emergency Reception Centre set up at Lakeview Heights Baptist Church at 2630 Alhambra Drive, West Kelowna.
Residents needing transportation assistance are required to contact 250-469-8490. Residents should close windows and doors, shut off all gas and electrical appliances except fridges and freezers. Gather family and pets, on leash, and take only key items like wallet, purse, keys and medicine.
One home and one outbuilding have been lost to the blaze.
All residents living west of the Bennett Bridge are asked to limit household water use and shutoff outdoor irrigation use to keep pressure and supply available for emergency crews fighting the fire.
New information including maps of evacuations will be released to the public through the media and www.cordemergency.ca as soon as it becomes available.
Emergency response personnel request that the public:
• Avoid the Smith Creek area so emergency responders can effectively perform their duties.
• Monitor www.cordemergency.ca, www.facebook.com/CORDEmergency or www.twitter.com/CO_Emerg for confirmed information about the situation
• Please only CALL 911 in case of emergency.