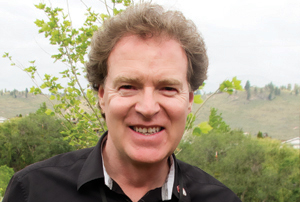 Twice each year for 18 years, readers of Okanagan Life have come together in an exercise celebrating democracy, to vote for their favourite pastimes, businesses and people. It appears the Best of the Okanagan (BOTO) brand is alive and well in the Okanagan—you only have to walk along any Okanagan or Shuswap main street to see the award certificates in the windows and on the walls of the proud recipients.
Okanagan business leaders woo your vote by providing exemplary service and brilliant products, and by doing so they instil a steadfast pride in our communities. Okanagan Life editors take BOTO very seriously—largely because the brand has become so important to readers and business owners—but also because this little 25-year-old magazine now boasts one of the largest per capita circulations of all magazines.
Because Okanagan Life is delivered to over 10,000 businesses, where practically everybody will have the opportunity to see and read it, BOTO has become even more important.
And readers are what BOTO is all about. For years they have been filling out a paper ballot from the magazine to vote for their favourite everything and everyone. This year, Okanagan Life editors directed readers to OkanaganLife.com for a brand new voting experience, free of line-ups, swing states and negative ad campaigns.
According to national surveys, holiday shopping will be up this season. The holiday outlook predicts a 15-per-cent jump in spending over last Christmas. Okanagan shoppers have a plethora of choices, thanks in part to the Best of Okanagan issue. When you're shopping, shop local and shop Okanagan.
Spending on trips is projected to increase as well. You'll find lots of sunny gems in our travel feature, also included in this best issue. We've got hot sunspots and even European excursions to tempt you.
The best businesses you will find in this issue were shaped by millions of unconscious purchase decisions by thousands of Okanagan consumers, who vote with their wallets every day. Their theory of who deserves to be named best is an automatic process. They simply vote for their favourites. To that end they are as accurate as their memories and since all memories are re-written each time we remember, we think Okanagan Life is a best reminder.