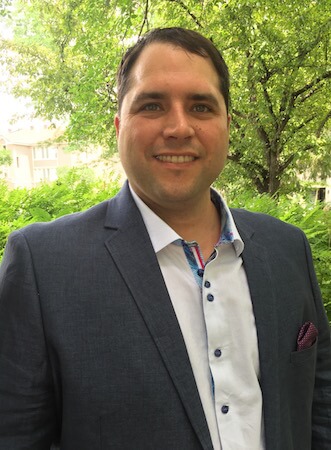 Okanagan College will welcome a new Regional Dean for the South Okanagan-Similkameen later this summer. Eric Corneau, a college administrator with a significant and diverse background in the sector will step into the role on August 28, 2017.
Corneau comes to Okanagan College from Nunavut Arctic College (NAC) in Iqaluit where he has worked for the last nine years, most recently as Vice President. In that role, Corneau supervised a team of 44 across three divisions: Academic Affairs, Student Services, and Corporate Services. He was instrumental in the development of new partnerships and the delivery of new programs, involving extensive consultation with Indigenous peoples, community, industry and various levels of government. Before becoming Vice President, he served as Dean of the College's Nunatta Campus and prior to that as Manager of Policy and Planning.
He holds a Master of Arts in Public Administration and a Graduate Certificate in Public Management and Governance from the University of Ottawa, and a Bachelor of Arts (Honours) in Political Science with a Major in Community and Public Affairs from Concordia University.
"As a newcomer to the South Okanagan, I'm looking forward to immersing myself in the College and the region," says Corneau. "I'm eager to work with and be a resource to our students, faculty and employees. I'm also very excited to build on the strong relations with community, local First Nations, industry, donors, government, alumni and other groups that enrich and empower the College's mission and contribute to the overall vibrancy of the region."
"We are confident that Eric's depth of experience and proven track record for supporting learner success and empowering staff to excellence will enable him to thrive in his new role," says Okanagan College's Vice President Students, Charlotte Kushner.
"With his aptitude for innovative partnership and program development, and strong community focus, he is well suited to continue the outstanding work done by his predecessors to provide world-class learning opportunities for learners in the South Okanagan."
Corneau also brings a strong track record of community involvement. He was President of the Association des francophones du Nunavut for more than eight years during his time with NAC.
Donna Lomas, the previous Regional Dean, retired in December 2016 from the role she occupied since September 2005.