Summer in the Okanagan means lazy days at the beach, but for 1,500 kids in Kelowna this year it also means exciting adventures in everything from Lego robotics to the culinary arts at Okanagan College's Camp OC.
Last week, more than 150 children and teenagers filled the College's Kelowna campus for nine different camps including Chef Academy, Java Programming using Minecraft, and Jewelry and Craft Creations. Camp OC – Okanagan College's educational summer camp – offers more than 100 camps and runs from now until Aug. 26 at the College's Kelowna, Vernon and Salmon Arm campuses.
"We started offering Camp OC in Kelowna 12 years ago with about 10 camps and 70 kids," says Helena Jordo, Camp OC coordinator. "This year we are expecting close to 1,500 kids and teens to attend 100 camps during the eight weeks of summer. "We're really proud of how the camps have developed."
Jordo explains that all of the Camp OC programs have an educational component, and are taught in a fun and interactive way.
"One of the biggest differences compared to other camps is that the majority of our camps are taught by actual teachers with a passion and expertise in the subject they are teaching and obviously a background in teaching."
Matching industry experience and expertise with a student's area of interest is nothing new to the College, nor Camp OC for that matter. Jordo says that one of the purposes of Camp OC is to get children and teens familiar with the College now so that when they graduate from high school they are already comfortable with the campus and the post-secondary environment.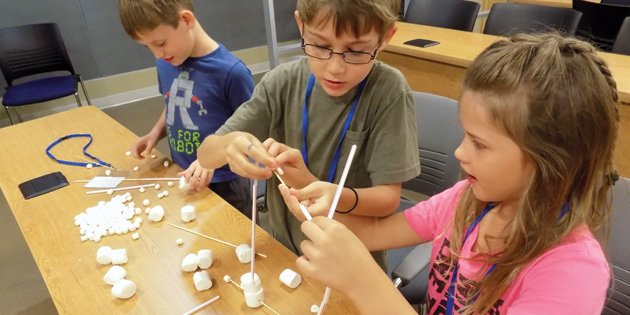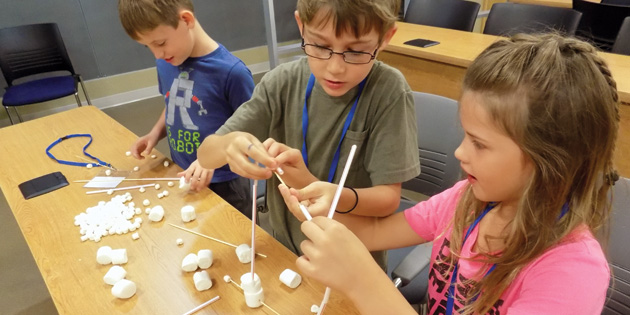 Eden Froom, 10, attended the camp Movie Director – Lights, Camera, Action! and says using the green screen to make funny videos was her favourite part.
"I love Camp OC because I can make new friends and do stuff I've always wanted to do," says Froom.
Kevin Nickel, who teaches the Movie Director camp, says one of the things that makes Camp OC so much fun is the educational experience without grades or risk of failure.
"Taking grades out of the equation is great for both the instructors and for the kids because it allows a ton of room for creativity and genuine learning."
Camp OC runs weeklong day-camps for children entering Grades 2-9 in the fall, throughout the summer. Space is still available in some camps. To find out more or register, visit the Camp OC website:www.okanagan.bc.ca/campoc.