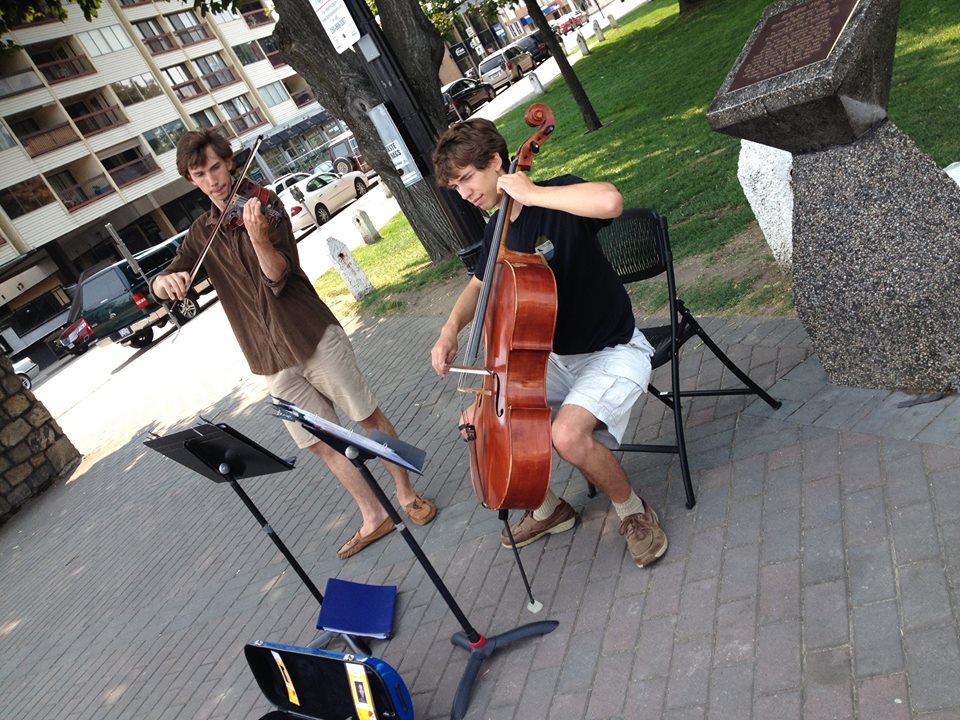 The best kept secret from last summer returns to Bernard Avenue this Thursday, August 13 from 7:00 to 8:00 pm as more than 15 different, local, street performers take over two blocks of Bernard Avenue as part of the now annual "Buskers on Bernard".
"We started this fun event in 2014 as a way to showcase our local Busker community, and at that time we set it up in a 'flashmob' format and promoted it as a surprise with the idea being that people would wander along Bernard in downtown Kelowna and suddenly be surrounded by a whole bunch of Buskers," explains Renata Mills, Executive Director with Festivals Kelowna. "Although people on Bernard Ave at the time loved it, they jokingly gave us heck and said if they had known in advance what the event was, they would have brought huge groups of friends with them to enjoy it. So we learned our lesson – no more secrets."
"Buskers on Bernard" will be held this Thursday, August 13th on both sides of the first two blocks of Bernard Avenue, starting at the Sails, and heading East towards Pandosy Street. Over 15 different Buskers from the Kelowna Buskers Program will be performing en masse from 7:00 to 8:00 pm.
Participating Buskers will include everything from guitarists, vocalists, belly dancers, a 6 piece ukulele ensemble called "Ukenagan", a speed drummer, clowns and jugglers, to a First Nations performer in full regalia. For those not familiar with the etiquette of Busking, patrons show their appreciation for the performers by tossing a loonie or twoonie in the performer's hats following or during the performances. As such, people should be sure to raid their piggy banks and fill up their pockets with change for the shows.
"Animating public spaces with arts-based activities and events is what we do best," says Mills. "This fun new event in our series is just another way we can bring culture to the community and provide a showcase opportunity for our local, talented artists, and performers. Besides, how fun will it be to see so many performers all doing their thing at the same time?"