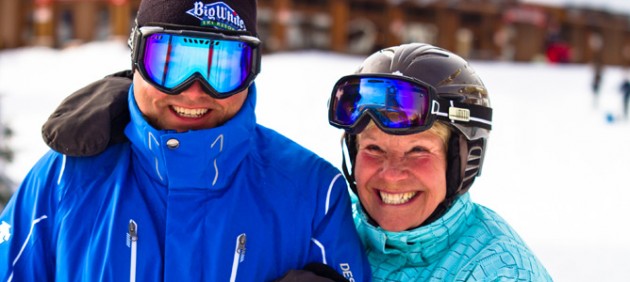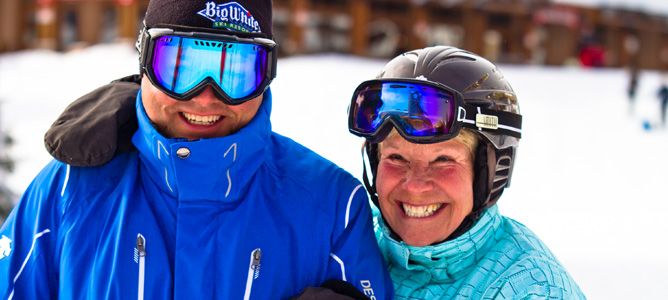 Big White Ski Resort is laying out the white carpet with an itinerary specifically designed for passionate skiers aged 50 and over. From February 2 to 7, 2014, the Master's Ski Week is filled with skiing, seminars, wine tasting, après high tea, sleigh rides and more.
"Big White is all about families, young and old; we believe in making the resort welcoming, fun and inclusive for every one of all ages and all abilities," says Michael Ballingall, Senior Vice President of Big White Ski Resort. "Master's Week is one where we welcome guests over 50 to come out and enjoy some fun events together with some amazing skiing and have a great time."
The Master's Ski Camp offers five half-days of group ski instruction in the Master's Ski Program with each evening featuring seminars on the latest in ski equipment and technology.
The week kicks off with a Masterful Après Ski with a welcome lunch hosted by Josh Foster, the Director of Snow Sports at Big White. Each night of the week, the Big White team will take guests to their favourite après spot. One of visits will be a taste of Big White's Après High Tea, where they present the traditional fare of freshly baked scones, pastries, petit fours and finger sandwiches, alongside their own custom tea blend and a menu of 'tea' cocktails. The cost is $19.95 per person.
Tuesday evening features a complimentary wine tasting session at the Kettle Valley Steakhouse. With over 200 wineries throughout the province, BC's wine industry is thriving with world-class wines that showcase the distinctive and unique climate from where they are produced. Skiers can sample small bites of food meant to compliment and contrast the wines, as they explore some of the Okanagan's perfect pairings.
Participants can join the sleigh-ride tour and cabin dinner on Wednesday night.
On the last night of the Master's Ski Week, the Executive Chef at the Kettle Valley Steakhouse will offer a four-course menu that highlights some of the best local ingredients the Okanagan region has to offer. The food is the perfect backdrop for showcasing the recommended pairings of select and exclusive wines from world class vineyards that call British Columbia home. Tickets for BC Legends Dinner are $99 per person.
Accommodation for Master's Ski Week starts as low as $114 per night as part of the "3 nights for 2" Master's Week special.
Photo courtesy of Big White.