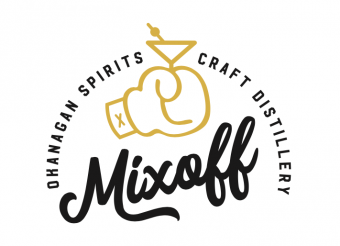 Okanagan Spirits is showcasing the Okanagan's cocktail culture to the public with the Okanagan Spirits Craft Distillery Mixoff, Nov. 2, at the Laurel Packinghouse.
The participating restaurants will be designing cocktails using local wine and two items from the Okanagan Spirits product portfolio, then pairing their cocktails with creative food bites. Bartenders will not only be trying to impress the panel of judges for the Judges Choice Award, but also the public with the People's Choice Award. The public will also have a chance to recognize the hard work done by the chefs by choosing their favorite food item for the Best Bite Award sponsored by Olivia's Oils and Vinegars.
"We are, once again, excited to be involved with an event that sees some of the Okanagan's top bartenders introducing people to the delicious and creative options available when mixing wine with spirits or liqueurs," says CEO Tyler Dyck. "With some familiar faces and some new faces, we look forward to seeing what our region's top bartenders will come up with this year, and award the bartender with the best cocktail the 2017 Mixoff Award."
The bartenders have been preparing for this competition for months by creating extracts and infusing spirits, and are preparing to unseat last year's People's Choice Champion Karl O'Dwyer from Globe Café and Tapas Bar and Judges Choice Winner Mark Veriker from BNA.
More details about the Okanagan Spirits Winetender's Mixoff and tickets are available at www.okmixoff.com. The Okanagan Spirits Craft Distillery Mixoff is pleased to support the Kelowna Society for Total Support.