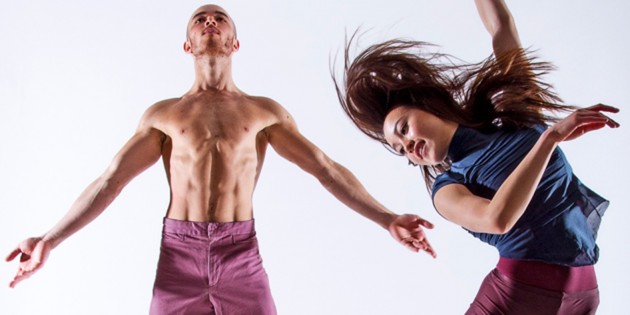 Ballet Kelowna celebrates the New Year with the mixed repertory programme Boundless, at the Kelowna Community Theatre, February 5 and 6, 2016, at the Merritt Civic Centre, February 9, 2016 and at the Summerland Centre Stage Theatre, March 6, 2016.
Showcasing the remarkable artistry and vision of four distinct choreographers, including former National Ballet of Canada dancer Matjash Mrozewski and Kelowna's-own award-winning Joshua Beamish, the evening is replete with themes of youthful vitality and burgeoning love.
"In our opinion, Matjash and Joshua are two of the most exciting creators currently working in Canada – so it is a great honour for us to collaborate with them in sharing new work," says Ballet Kelowna Artistic Director and CEO, Simone Orlando.
"Their individual creations share an intriguing common thread of youth. In Matjash's work, he has engaged in honest, heartfelt dialogue with local young people to bring their issues and ideas to the stage. Joshua, on the other hand, will be taking the very embodiment of young love – Romeo and Juliet – and crafting a new vision of the breathtaking balcony pas-de-deux."
The full evening's repertoire will consist of:
World Premiere • Choreography: Matjash Mrozewski • Music: Owen Belton
Commissioned by Ballet Kelowna, this visionary new work is created by youth and for youth - reflecting on the issues, challenges, and emotions they face today. To develop the work, Mrozewski and revered Canadian composer Owen Belton worked with the Okanagan Boys and Girls Club, UBC Okanagan, The Canadian School of Ballet, and Studio 9 Independent School to engage more than 50 youth (ages 8 to 20) in a dialogue on dance, art, and life. Text and audio recordings from these workshops are woven into an original score, while Ballet Kelowna company members articulate the young people's hopes, dreams, and struggles through an expressive blend of classical ballet and contemporary dance.
Romeo and Juliet, Balcony Pas de Deux (World Premiere)• Choreography: Joshua Beamish • Music: Sergei Prokofiev
In his first new creation for Ballet Kelowna since 2008, Kelowna native (and Founder/Artistic Director of MOVE: the company) Beamish will transport audiences to Renaissance Verona with a fresh and inspirational re-imagining of the classical romance between Shakespeare's star-crossed lovers.
Glas • Choreography: Gabrielle Lamb • Music: Andrew Bird
The vibrant, multiple award-winning choreographer crafts a rich, intricately woven study in the dynamic and relentless flow of a river. Its ever-changing liquid state is embodied in the physical interplay between dancers as they fluidly progress through a multitude of precise and intriguing combinations.
Studies of Cash • Choreography: Simone Orlando • Music: Johnny Cash
A stirring and soulful contemporary dance piece by Ballet Kelowna's own Artistic Director. Inspired by the musical styling of country legend Johnny Cash and his infamous 1968 concert at Folsom Prison, the multi-faceted work stylistically explores concepts of confinement and freedom.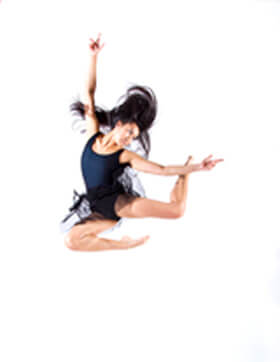 Boundless is the second performance in Ballet Kelowna's enlightening 2015/16 season. Single tickets are on sale now at: kelownatickets.com
DATES: February 5 & 6 at 7:30pm
VENUE: Kelowna Community Theatre, 1375 Water Street, Kelowna TICKET PRICES: Adults: from $47.50
Seniors: from $41.50 Students/Children: $35
DATE: February 9 at 7:30pm
VENUE: Merritt Civic Centre, 1950 Mamette Ave, Merritt, BC TICKET PRICES: Adults: $25
Seniors: $20 Students/Children: $15
DATE: March 6 at 7:30pm
VENUE: Summerland Centre Stage Theatre, 9518 Main, Summerland, BC TICKET PRICES: Adults: $36
Seniors: $26 Students/Children: $18
Online: kelownatickets.com
By Phone: 250-862-2867 | Toll Free: 1-888-974-9170
In person: Kelowna Tickets Box Office and Concierge at the south end of Orchard Park Shopping Centre: 360-2271 Harvey Ave, Kelowna BC