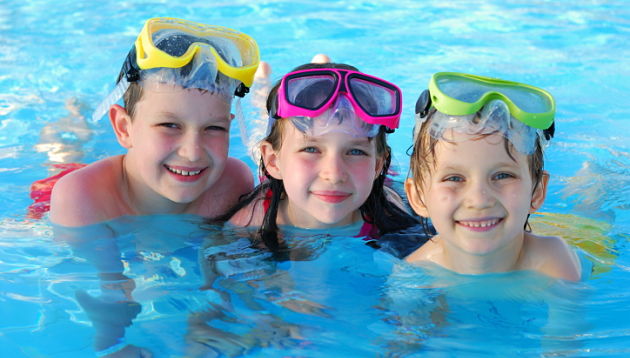 A new Angus Reid survey suggests B.C. is one of the happiest places in the country. In the new poll out Monday, B.C. ranks as the second happiest province behind Quebec.
Survey participants were given three options to rate their satisfaction: "very happy," "pretty happy" and "not too happy." While most Canadians say they are somewhere in the middle, 20% of B.C. residents say they are "very happy." Quebec was the only province to rate happier, with 22% of residents voting for the most positive option.
Atlantic Canada had the lowest number of people saying they were "very happy," at only 9%.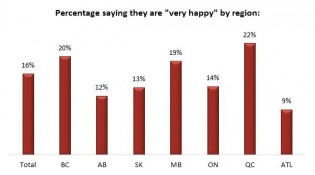 Two-in-three Canadians say they're "pretty happy" with their lives today, and an even greater proportion say they're "satisfied" with their overall quality of life.
The study finds that when it comes to satisfaction with these various aspects of their lives – Canadians fall into one of four broad categories: The Golden Oldies, the Lonely Hearts, the Harried with Kids, and the Unhappy.
Baby boomers – those aged 55 and up – were the most likely to report feeling "very happy" or "pretty happy."
The "golden oldies," as the Angus Reid survey calls them, largely own their homes, are satisfied with their finances, and are heading into retirement. Many even report saying they feel younger than their age.
The second group, the "lonely hearts," were satisfied with their lives overall, but only a quarter of them were happy with their love lives.
Those with kids report feeling satisfied with their love lives and their relationships, but are stressed out and have precarious finances.
The unhappy group represents about one in five Canadians, who aren't happy with any aspects of their lives at all.