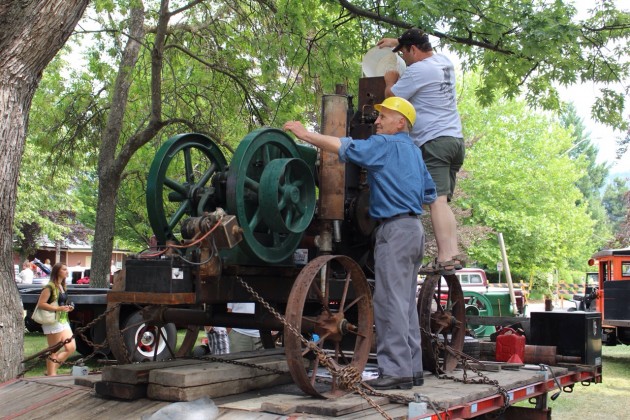 Steamed-powered trucks, tractors, engines, and even washing machines are not extinct. On July 18 and 19, the Old Boys with Old Toys Steam Machine Show will be displaying some of those and more outside the S.S. Sicamous in Penticton for the public to enjoy at no cost.
People of all ages are invited to explore the displays and learn about the history of the machines, which represent the era from the 1910s to the 1940s. They will have a chance to meet other steam enthusiasts, speak with the owners of the machines, and even witness a steam engine in operation.
Recent shows held at the S.S. Sicamous PirateFest on Father's Day and at Lakawana Park during the Peach City Beach Cruise have had good turnouts and the organizers hope the same for the upcoming event.
"Our past shows have been successful," said Don Reid, coordinator of the event. "It's great to see young kids and families become fascinated with the machinery and history of the era."
The event is run by volunteers currently working to restore the Canadian National Tug no. 6, a ship in the S.S. Sicamous Heritage Park that was operated in a similar period. Admission to the show is free and any donations go towards the S.S. Sicamous Society. The show will be a fun and educational event for anyone curious about the steam era in the Okanagan.