As seen in
[downloads ids="156027" columns="1" category="best-okanagan" excerpt="no"]

On patrol
The red, white and black uniforms stand out against the white slopes of Apex Mountain Resort as the ski patrol sets out for their day.
Paul Hirschfield, director of the Apex Ski Patrol Group, has patrolled these runs for 25 years and has watched the group grow to 12 employees and a team of 50 volunteers.
It takes years to gain the high-level skill set a volunteer requires. Last season, the ski patrol team used those skills in a memorable rescue to help a man caught about 1.5 metres under a backcountry avalanche.
It took five minutes to dig the skier out, after the nearly five minutes trek to his location, as he was buried quite high up the avalanche path. "He got stuck about mid-way; it's rare because usually people get washed to the bottom," says Lyle Thiede, avalanche forecaster for Apex Mountain.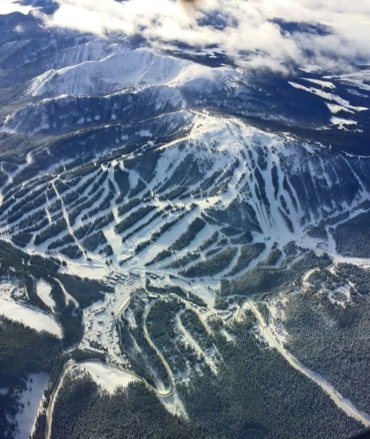 As a forecaster, Lyle monitors the weather, reviews clippings of precipitation, then organizes a response to go out and do ski cutting, and "if we have to, avalanche patrol via explosives, and try to determine if there is an instability within the snowpack."
Mayleen Mallach, avid skier-turned-volunteer, obtained her blasting ticket to help with avalanche control. Like the snow at Apex Mountain, "the skill set runs deep, the passion runs deep," she says. Some of the things she enjoys about working on the team are the camaraderie, great atmosphere and helping people.
"On Apex, we also have a junior ski patrol — as young as fifteen to sixteen years old," adds Paul. "The young recruits work on weekends and special events, accompanied by an older volunteer. Not just anyone can be trained at that age, they have to show skills and a have a real sense of maturity."
The ski patrol is often found helping families who underestimate the size of the resort. Getting lost or separated can be stressful, and even if one sees tracks outside the boundary, it is important to stay within the ski area. 
A few pieces of advice from the Apex team to stay safe on the mountain: do not cross rope lines, respect the Alpine Responsibility Code and, as avid skiers, they promote not go over to the dark side (snowboarding).