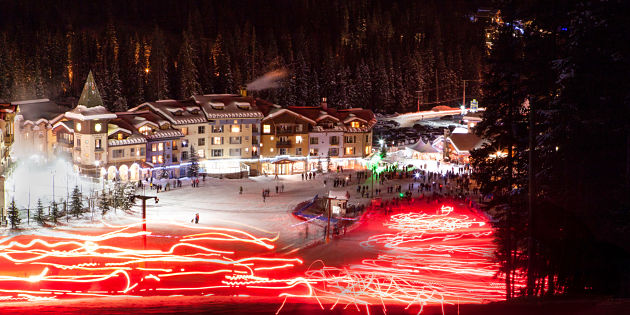 Hundreds of skiers and guests took part in Sun Peaks Resort's first Chinese New Year celebration. Family events and activities were the focus of the celebration, creating a lively atmosphere throughout the village and base of the mountains.
"Sun Peaks is so well positioned as a family destination, it was a natural fit to host Chinese New Year," says Layla Jaffer, acting sales and marketing director for Sun Peaks Resort Corporation. "As the most significant Asian festival, it draws families together all over the world, generating 3.6 billion trips during the holiday season alone. It was our intention to create a culturally respectful event that provided all our guests with a memorable experience that transcended the norms of family ski vacations."
Resort businesses and local residents embraced the opportunity to learn more about the Chinese culture and participate by decorating in red and gold, welcoming guests with traditional greetings and preparing Asian inspired meals.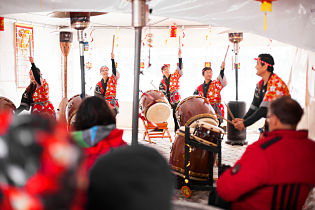 "It was fun to be part of such an inclusive celebration," says Denise Austin, event organizer. "Our volunteers had so much energy and we received a lot of positive feedback from guests. It was a great regional draw for families who wanted to celebrate Chinese New Year and also an opportunity to introduce many new people to this cultural experience."
Highlights included the torchlight descent and firework display and the impressive Asian drummers.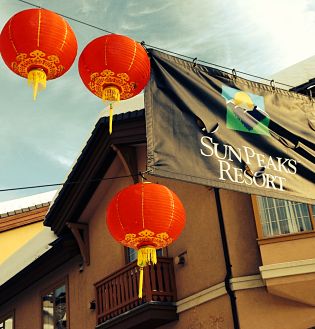 Guests were able to join a Tai Chi class, enjoy street dance performances and watch a Year of the Horse ice sculpture take shape. Most popular was the children's traditional paper craft workshops, giving parents a well-deserved break after a full day on the mountain.
'It was very exciting to welcome the longest-celebrated festival in Asia to Sun Peaks," says Jaffer. "The celebrations brought a new aspect of cultural diversity, and based on the resort community and guests' enthusiasm and receptiveness, it will now be an annual event that will continue to grow in scope and depth. Plans to welcome The Year of The Sheep in February 2015 are already under way."
Sun Peaks Resort is interior British Columbia's largest four season destination resort, located 45 minutes northeast of Kamloops.
Fireworks and drummer photos by Sun Peaks/Royce Sihlis. Bottom photo by Sun Peaks/Catherine McGaughie.