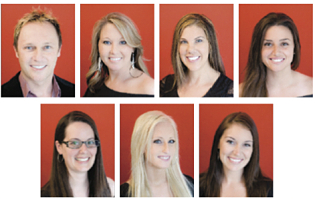 Dr. Trevor Morhaliek and his team at Simply Amazing Smiles provide exceptional one-on-one care in a uniquely tranquil setting.
At Simply Amazing Smiles your physical comfort is as great a priority as your dental well-being. There you'll find a quiet, private and relaxed environment with unexpected touches like ceiling televisions, a selection of movies, hot towels, complimentary mini-massages and the always-in-demand massage chair.
But let's face it, no matter how pleasant the surroundings, the real issue here is the quality of dental care you can expect to receive. Dr. Morhaliek draws on 15 years of experience including general dentistry, orthodontics, aesthetic dentistry and facial aesthetics. In a world of constantly changing technology, he's kept absolutely current with additional training in cosmetic dentistry and sedation dentistry. Dr. Morhaliek's knowledge and skills are so well respected that he is also an educator in the field of aesthetic dentistry and smile design.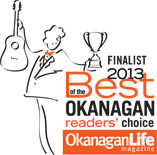 In his own practice, Dr. Morhaliek believes in using proactive diagnostic technologies that result in more conservative, non-invasive and cost-effective treatment options. He says that problems such as cavities can now be detected at an extremely early stage, resulting in fillings that can often be performed without any discomfort or anesthetic.
Faster technologies lead to fewer and shorter appointments, which in turn leads to lower dental bills. Simply Amazing Smiles keeps their fees competitive and conveniently offers payment plans.
Centrally located at 100-1475 Ellis Street in Kelowna, with free parking, extended hours and evening appointments to provide maximum convenience, it's no wonder that Dr. Morhaliek and the Simply Amazing Smiles team have been voted Best of the Okanagan finalists for two years running.
Details at www.simplyamazingsmiles.com.
Call 250.762.2521 to book your visit.
Photos: (Top L-R) Dr. Trevor Morhaliek, Kristy, Kelly and Vicky (Bottom L-R) Angelina, Kelsey and Nicole.