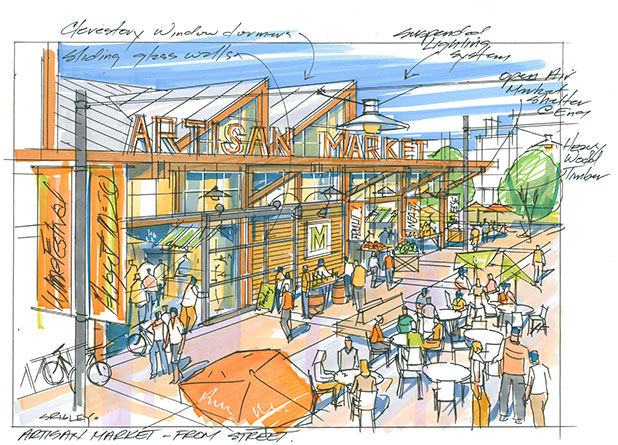 The New Monaco development has received final zoning approvals from Peachland city council.
"We are thrilled with the result," says Vice-President of Development, Mark Holland. "Years of hard work and dedication by the New Monaco team have led to this moment. We commend Peachland for having the vision to include the project in its plans for the growth, prosperity and development of the region."
Approval allows the development to formally proceed and will include construction of a new highway access and other important infrastructure.
New Monaco is a master-planned, mixed-use sustainable community concept. The walkable village concept integrates an office commercial district anchored by a comprehensive wellness, learning, and technology hub. When completed, the 125-acre development will be home to more than 5,000 residents, a full service hotel, desirable retail and innovative wine tourism, along with organic gardens, parks and nature trails.
The wide range of quality homes includes units for young families, luxury residences for the discerning buyers and a full amenity community for seniors. Art studios and galleries, performance spaces for music and cultural events form the heart of this complete community.
"New Monaco strives to create Canada's healthiest sustainable community providing on site access to extended education, entertainment, shopping and a wide range of career and business opportunities," says Holland.
New Monaco won the prestigious Award for Planning Excellence from the Canadian Institute of Planners in 2012.
Developers Issue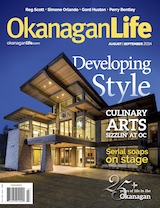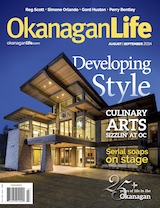 Our Aug-Sept issue features the stunning work of Okanagan developers. We're also living the Good Life with the chefs at Okanagan College Culinary School and exploring the new South Okanagan wineries at Oliver with wine writer Michael Botner. Get in person with our feature on the new artist director and CEO of Ballet Kelowna, Simone Orlando.