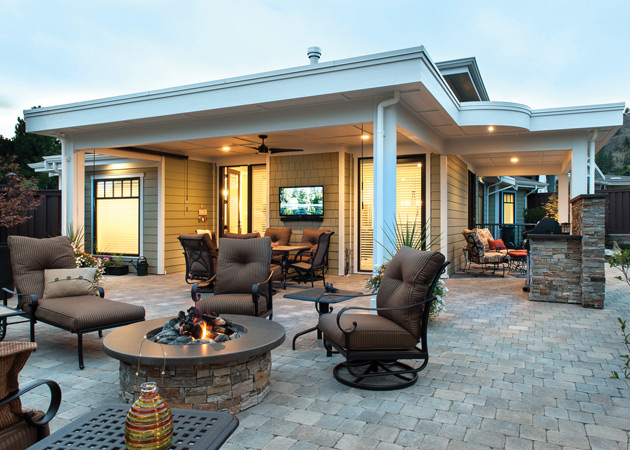 The Okanagan Mainline Real Estate Board (OMREB) reported February 2015 sales activity of all MLS® property types improved 34% compared to the same month in 2014 – bouncing back 53% from sluggish results in January.
"After a more than usual slowdown in January, Okanagan-Shuswap home sales rallied along with consumer confidence during February despite weaker economic conditions in Alberta," says Darcy Griffiths, OMREB President and active REALTOR® in the North Okanagan. " While not at the record pace seen at the close of 2014, the year has started off at a much stronger level than we saw during the first six months last year."
The Shuswap lead the way in February with single family residential sales improving 71% compared to 2014. In the Central Okanagan, single family residential sales were up 68% while the North Okanagan saw an 18% increase over this time last year.
An increase in demand and fewer homes for sale has edged the OMREB market from balanced into seller's market conditions for some segments where demand outpaces supply. While the selection of single family homes has been reduced with the ongoing decline in inventory and fewer new listings -- especially for entry-level homes -- the price of single family homes is steady and strong in most areas with modest gains seen in some locations where supply has tightened.
"Desirable, well-positioned and well-presented units are selling quickly," Griffiths notes. "Home sellers listing early this year will have the edge and see results."