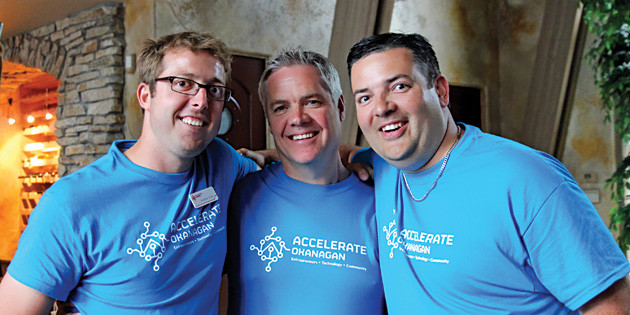 Tech talk
The Conference Board of Canada says that across the country employment growth in the professional, scientific and technical services category outpaced all other sectors except health care and construction. Sounds like a snapshot of Central Okanagan business, industry and employment.
Tech, which barely existed here not so very long ago, is big—and growing—up more than 95 per cent in the five-year period 2008 to 2012. An anecdotal first glance shows that we're having what you might call a computer-generated moment. A moment that began in a snow-covered place, with penguins.
When local software designers Lance Priebe, Lane Merrifield and Dave Krysko sold Club Penguin to Disney for some $350 million, Disney chose to keep production here. So now we have hundreds of animators and digital game developers working in just that one company.
That nexus of tech creativity has produced a remarkable knock-on effect about which Andrew Greer, the enthusiastic business development manager of Accelerate Okanagan, knows a great deal. When we sit down to chat late on a Friday afternoon, Andrew is almost ready to call it a day and head out to a monthly free beer event, a social and networking gathering hosted on rotation by local tech companies.
But he takes time to explain that Accelerate is a non-profit organization created to advance the digital industry locally. Its St. Paul Street office is action central. That day Accelerate's job board lists some 60 positions available in the industry. Some will be telecommuting positions, but about 90 per cent will be based in Kelowna.
"We can't find enough people," says Andrew. "Animation people. Coders." The plan—Accelerate Okanagan's blue sky projection—is to have 20,000 tech jobs here in the Valley within 10 years.
Central Okanagan economic development director Robert Fine, whose job it is to see the economic future and help steer us toward it, is talking tech too. "It will become more important," he says. "It's exponential too. These businesses tend to aggregate and congregate. Some have repatriated recently or moved businesses here. And some are on the verge of explosive growth."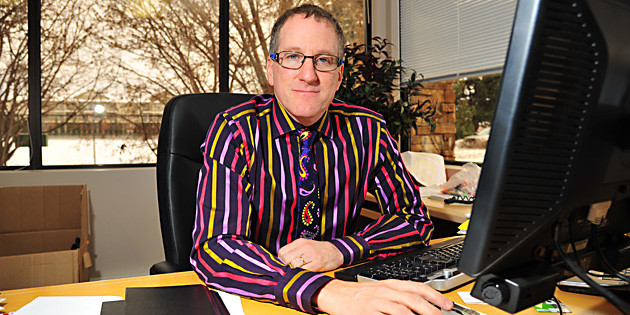 Robert Fine photo by Bruce Kemp.