Listen: Songwriters Stewdio Session Raises Funds for Kelowna FoodBank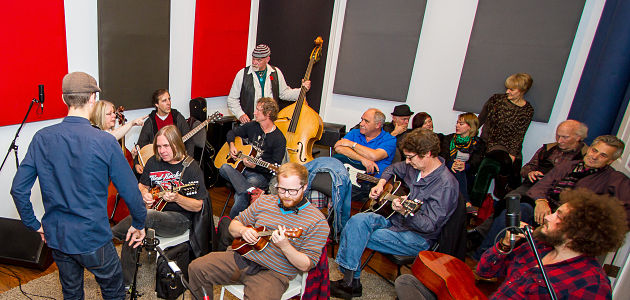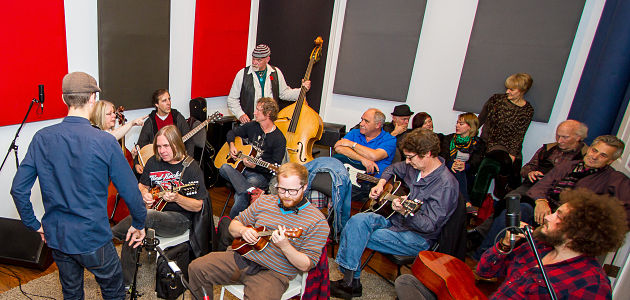 Songwriters Stewdio takes place on the first and third Monday of every month. All of the songs for their first album  were put together and recorded live off the floor at Music City Studio in under an hour.
All of the proceeds from Songwriters Stewdio Live Vol. 1 are going directly to Kelowna Community Food Bank.
Released 06 December 2013
Songwriters:
Chloe Gravel, D. Soul the Soulsamurai, Dan McCulloch, David Moore, Deborah Lee Leckie, Gail Hourigan, Jeff Kouwenhouven, Karl Hourigan, Nils Loewen, Phillip Nugent, Poppa Thom, Rick Zipp, and Sandy McAfee