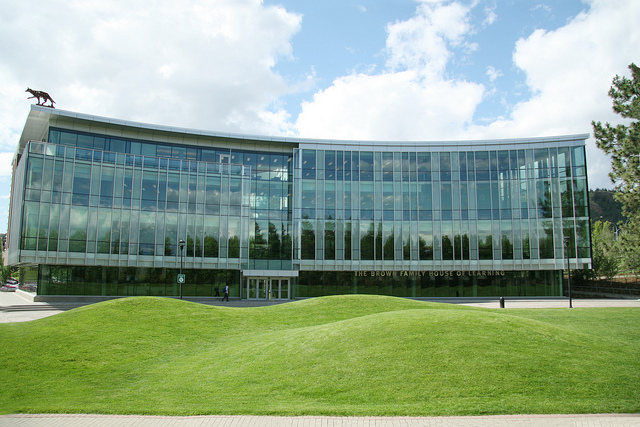 It has been four years in the making, but good things come to those who wait as the Brown Family House of Learning at Thompson Rivers University (TRU) in Kamloops officially obtained LEED Gold Certification from the Canada Green Building Council last month.
While the certification has only recently been given, those involved in the development and building process of the House of Learning consistently strived to achieve the Gold standard from its conception to construction.
As Les Tabata, director of Facilities Services and a member of the Brown Family House of Learning Steering Committee explained, creating a building that was environmentally sustainable met one of several goals outlined in Thompson Rivers University's Strategic Plan for 2007-2012.
"Achieving LEED Gold Certification serves as proof that environmental sustainability is foundational to our identity and our long-term success," he said. "It provides independent verification that the building meets a high standard for environmental stewardship."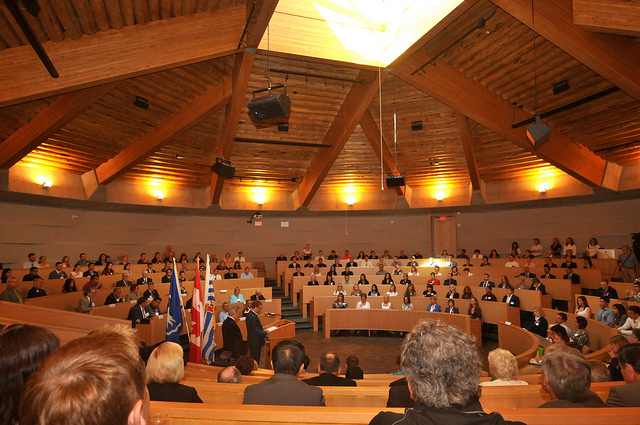 Jim Gudjonson, director of the Office of Environment and Sustainability, agrees, adding that TRU is mandated to reduce greenhouse gas emissions.
"Students and TRU community members expect the university to exemplify sustainability best practices in all levels of operations, including new construction," he said. "The LEED Gold certification further reinforces TRU's commitment to advancing sustainability as an institutional priority and foundation value."
The Energy Efficient Building Strategy set out by the BC government states that all new construction needs to be at minimum LEED-Certified, but those involved with the Brown Family House of Learning's development went above and beyond to help achieve top marks for the Innovation and Design Process category. While every category of the LEED report card was important, Tabata noted this category engages TRU's faculty and students in a tangible way.
"Knowing how and why the building is constructed and operated with sustainability in mind helps to educate present and future users of the facility," he said.
"It was very important," confirmed Gudjonson. "Receiving top marks in the Innovation and Design category is consistent for an institution of higher learning."
The Brown Family House of Learning has become Kamloops' fifth LEED Gold-certified building and the twelfth building to be certified since the Energy Efficient Building Strategy came into place in 2005.
Photos courtesy of Thompson Rivers University