Jim Hamilton: Exceeding expectations, embracing change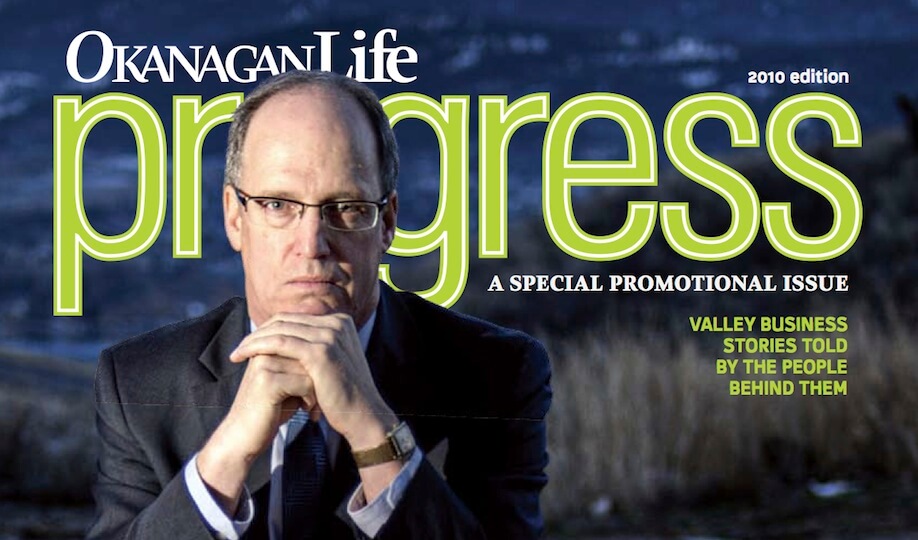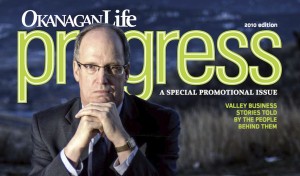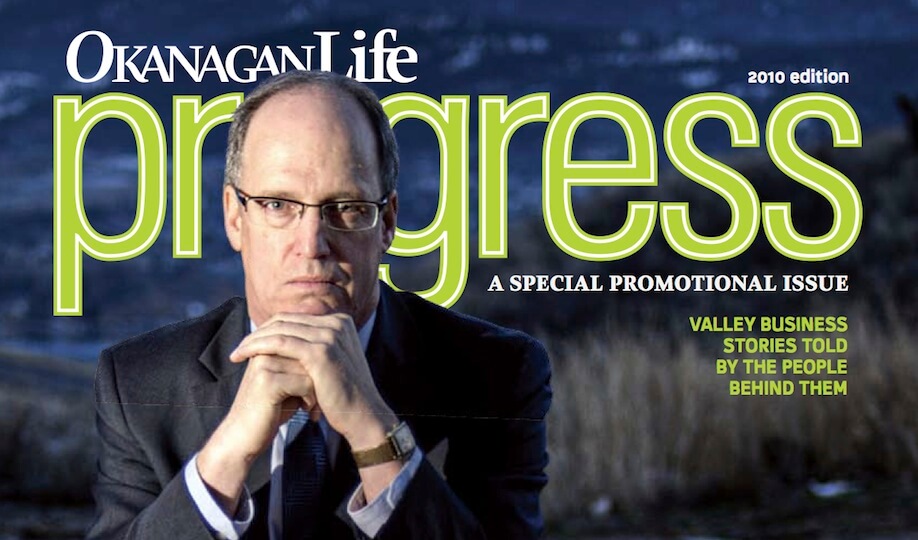 By Dawn Renaud
Despite a history of giving up comfortable careers in favour of new adventures, just signed on for a second term as president of Okanagan College. Time for him to quit moving forward? Not a chance…
Since the transition from Okanagan University College (OUC) back to a community college in 2005, Okanagan College has consistently exceeded expectations. Along with planned increases in enrolment in both trades and health, its arts department has grown dramatically; the business program, which was expected to decline somewhat after the advent of UBC Okanagan, has strengthened instead. Remarkably, the full time equivalent (FTE) student enrolment figures have consistently been higher than projected — currently some 1,500 above target.
When people ask what's behind this stellar track record, OC president Jim Hamilton tells them it's due to the superb leadership of the president. "Then," he says, "they all laugh." He attributes the college's success to the corroboration and hard work of many good people. "It was careful planning, flexibility, willingness to seize opportunities we weren't aware of when they come along."
A few minutes into our conversation, I realize "flexibility and a willingness to seize opportunity" sums up the way Jim has lived his own life. He has always, he says, done a number of different things; through university and most of his working life, he usually had a business or two on the side. And even with these diversions he has always been open to new adventures, routinely leaving secure and rewarding employment for a change.
It's not that his day jobs have been dull — quite the contrary, they've offered daunting challenges and plenty of involvement with groundbreaking change — but after a few years, even the most interesting jobs become a little too comfortable. Perhaps variety is the spice of his life.
Jim's no frazzled multi-tasker, though. Despite the hum of activity in his office area, he's serenely focused on our conversation. There's never a sign of him glancing toward a timepiece or a day planner. When I check my own watch, I express surprise that a full hour has passed; he just smiles calmly and says we can still tour the new Centre for Learning before his next appointment. He has, it appears, learned to master time — and timing, too. It seems whenever he's ready for change, a new and exciting opportunity awaits. Jim has an incredible knack for being in the right place at the right time, bringing with him the right skills and the right attitude.  >>more
---