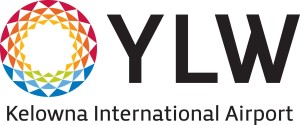 With record breaking passenger numbers, more airlines and more flights to more destinations than ever before, the holiday travel season promises to be an active one at Kelowna International Airport (YLW).
YLW expects brisk but steady traffic flow from December 19 through January 5 with more than 100,000 passengers and guests expected through the doors at YLW. The busiest travel days of the year will be Sundays Dec. 22, 29 and Jan. 5, with more than 6,200 passengers each day.
Airport parking to reach peak
Although there are 2,600 parking stalls available, parking at YLW is expected to reach full capacity over this peak period. Those parking at YLW should follow signage and parking lot staff directions.
Alternatively, people travelling during this busy holiday period should consider convenient, economical and greener alternatives getting to and from the airport, such as a friend or family member, taxi and limousine services, airport shuttle services and Kelowna Transit. Enjoy the convenience of door-to-door service by arranging alternative transportation methods to the airport.
Passengers are reminded to arrive at the airport with plenty of time. Check-in and drop off baggage for domestic flights 90 minutes before boarding and two hours prior to U.S. and Mexico flights.
Holiday Travel Tips
Holiday travel tips ( what can and cannot be packed in luggage, security information and frequently asked questions) can be found on the airport's website under Holiday Travel. Up-to-date flight information for arrivals and departures can be found on ylw.kelowna.ca, on the airport's free mobile web app at ylw.kelowna.ca/mobile, or by contacting the air carriers directly.