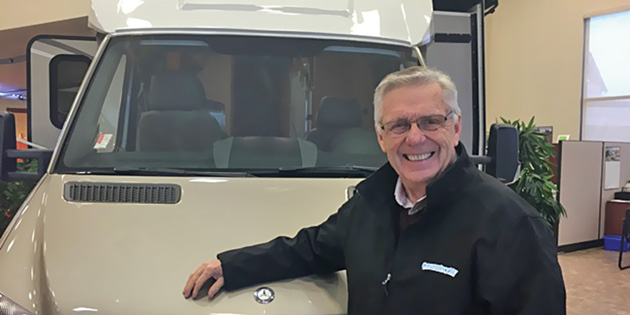 Shopping for your first RV or looking for a change, you want a dealership with outstanding selection, professional staff, full parts and service, and uncompromising dedication to customer care. Since 1999, we've built our business on these key features.
We carry top of the line North American RV brands like Cougar, Montana, Hideout, Bullet, Leisure Travel Vans, Pleasure-Way and many more. Our knowledgeable staff will help you chose the perfect vehicle to fill your needs and suit your budget — with no pressure and no stress. And we'll help you keep your investment in top condition with expert winterizing and repairs by our journey- men technicians.
Service beyond compare with locations in Winfield and Kelowna. Visit www.countryrv.net.
PROMOTION
Published annually, Okanagan Life Progress presents
Okanagan Valley business stories told by the people behind them.
For advertising details, see Share Your Story of Progress.