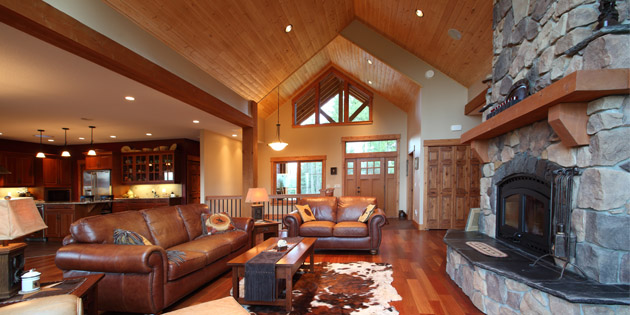 In light of the unimaginable destruction of the Ft. McMurray wildfires and subsequent flooding that has left thousands of Albertans displaced, Built Green Canada is working to support the Regional Municipality of Wood Buffalo's rebuilding efforts.
"Alberta's residential building industry has historically shown—and continues to show—tremendous environmental leadership," says Built Green Canada executive director Jenifer Christenson. "With a spotlight on Ft. McMurray's rebuilding efforts, there is an opportunity to showcase the good work happening in sustainable development, while the Municipality, trades, and organizations like Built Green Canada come together to rebuild and strengthen this community."
On the heels of the municipality issuing its first rebuilding permit, Built Green Canada is offering financial support to those who want to integrate green features into their builds: all residential builders on the municipality registry will receive a 50 per cent discount on their membership fees with Built Green Canada, as well as a full financial waiver for home certification fees for projects going through the BUILT GREEN® Single Family program as part of the rebuild. This will remain in effect through 2017 to help relieve the financial burden on both builders and homeowners.
This coordinated effort benefits not only the environment but also homeowners who will enjoy a healthier, more durable, and more affordable home through a reduction in the operating and maintenance costs of homeownership and through rebate eligibility.
Built Green Canada is a national, industry-driven, non-profit organization offering third-party certification programs for those interested in sustainable practices in the residential building sector. Builders in the Okanagan- Shuswap include:
Built-Rite Homes
Copper Island Fine Homes Inc.
Keith Construction
Kindred Construction Ltd.
Maclean Homes Ltd
Mission Group
Okanagan Glacier Homes
Richbuilt Homes
Tight Lines Contracting Ltd.
Since Built Green Canada's inception, builders have worked with us to complete over 26,900 BUILT GREEN® certified homes in Alberta, British Columbia, Saskatchewan, and Ontario. Units in multi-storey projects total over 27,350.
Top Photo: Keith Construction, Okanagan