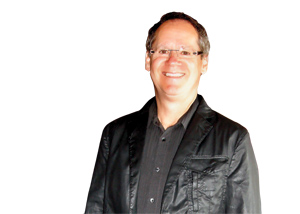 Stutters Disaster Kleenup is a case study in effective business management and corporate citizenship. Celebrating its 30th anniversary, the Kelowna-based company employs more than 115 people and operates from five locations in the BC Interior. Through the years hundreds of families, local businesses and strata corporations have benefited from Stutters' expertise in handling fire, wind and water damage, remediation and cleaning services. But beyond the obvious many more members of our communities, especially children, have felt the helping hand of the Stutters team.
You can hear the passion in his voice when founder and CEO Keith Stutters says, "It's our obligation to help those in need." It's no accident that the second-generation Okanaganite (born and raised in the Westbank area of West Kelowna) chose such a specialized field in the construction industry?—?a field in which every job helps people.
Whether it's securing a home when the roof has been ripped open in heavy winds, fixing the damage to a high-rise when water floods multiple floors, cleaning carpets for a strata or using the highly specialized skills of the RISK (remediation and specialized kleenup) management team to remove mold, asbestos or biological contaminants from healthcare facilities, schools or retirement communities, Stutters is helping people.
"We are given special talents in life," says Keith. "It's our responsibility to use those talents to the best of our ability and to give back to the community, because the community supports us."
And this is the little-known area where Stutters also shines. Keith and his wife of 36 years, Loretta, have a compassion for certain charities, especially if they involve children. Keith credits a World Vision video with inspiring his dedication to feeding needy children. The company now sponsors a matching program for every employee dollar collected with the total going to World Vision.
Closer to home, Cops for Kids receives support from Stutters as do community sports teams, the Valley's three Junior A hockey clubs, Inn from the Cold, the Salvation Army Kettle campaign, Gospel Mission, United Way and local food banks. Stutters provides monthly sponsorship of single parents through the Society Of Hope Housing and their annual Christmas Banquet. This summer 30 kids will attend summer camp at Silver Lake thanks to Stutters' $9,600 donation.
Keith points to several factors responsible for his company's success including "a lot of head down hard work." He remembers something his mother often said, "Most opportunity is missed because it looks like it's in coveralls and hard work."
But the Stutters team has no fear of hard work. Keith is unstinting in his praise. He doesn't believe he would be where he is today without the dedication of every employee from the senior team to the guys and gals in the trenches, every single person is a part of the Stutters difference.
"For our 10th anniversary, we had these pens that said, 'Committed to Excellence' and that theme has driven our company ever since. Integrity is a huge part of what we do."
Education is another of Keith's key themes. He is always willing to help employees advance their knowledge in the industry and the company regularly pays for educational programs.
But most of all, it is Keith's quiet faith that is the foundation of his business philosophy. A voracious reader of biographies and business books, he sites such titles as God Owns My Business, Never Fight With a Pig and Where Have all the Leaders Gone as works that inspire him. Keith likes to lend these books to employees as part of the mentoring that he feels is so important.
One piece of advice that he offers to all people starting out in business is to find a mentor. "Established people like me want to help newbies," he says. "Seek them out and ask for help."
There's that word again. Stutters is a business built on the idea of that single four letter word?—?help.