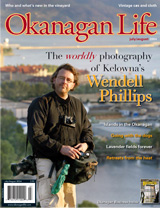 Jan/Feb 2003 • July/August 2004
Camera in hand, Wendell Phillips has travelled the world, capturing stunning images of people and life, and recording the atrocities and pain human beings inflict upon one another. In a career that spans close to a quarter century (in 2003), Wendell Phillips has covered two wars, rubbed shoulders with prime ministers and presidents, and focused his lenses on professional sport.
Read the original feature from the 2003 Jan-Feb issue  and 2004 Jul/Aug issue.