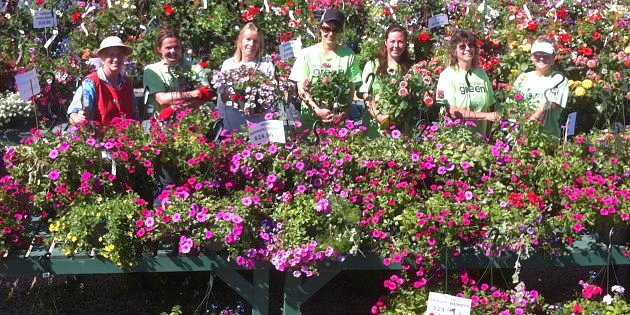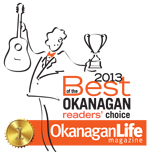 Swan Lake Nurseryland (voted Best Garden Centre) started out as a small roadside fruit stand in 1959, and has been a locally owned independent retailer ever since. Today they offer plenty of fresh produce year round, locally sourced in season to support Okanagan growers. Swan Lake is expanding its selection of organic produce, and carries conventional groceries, too. Visit the bakery and deli for fresh baked goods and daily lunch specials, and be sure to stop by the floral shop.
Swan Lake Nurseryland is a full retail garden centre featuring soils, fertilizers, seeds, trees, shrubs and flowers, lawn and garden tools and the expert advice you need to get growing. The landscape division provides commercial and residential landscape design and installation.
A fixture in the North Okanagan, their contributions to the community include the beautification of the highway entrance to Vernon, donations to service groups, winter carnival, and more. Visit them at www.myswanlake.com, or at 7920 Highland Road, just north of Vernon.
PROMOTION
Published annually, Okanagan Life Progress presents
Okanagan Valley business stories told by the people behind them.
For advertising details, see Share Your Story of Progress.