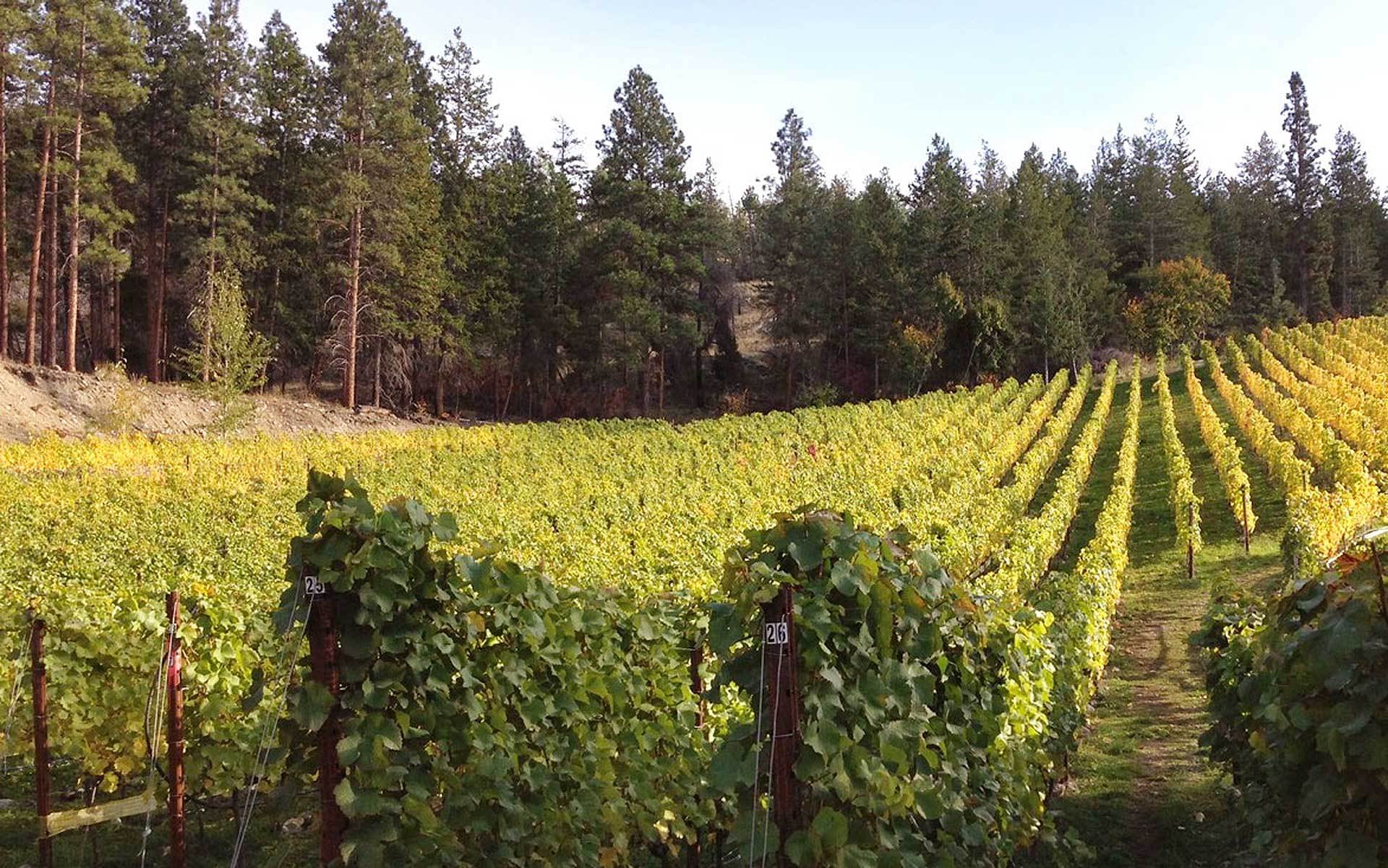 Just above the shores of Okanagan Lake, nestled in Okanagan Mountain Park, is a small vineyard called Scorched Earth Vineyard and Winery. The name for our family Estate run farm and winery comes from the surrounding landscape of scorched earth, which still shows the remains of burnt out trees after the 2003 wildfires.
The original vineyard was planted in 1989, but the high volume of fire retardant dumped on the vineyard to keep the aggressive 2003 wildfire from spreading, caused the vines too much damage to salvage. The entire vineyard was pulled out and the land resculpted to take it back to the basics. Using 40 dump truck loads of organic compost, the vineyard has been converted to organic and replanted with 3 blocks of single lot Pinot Noir.
Our Estate Vineyard produces only 500 cases of wine annually from hand-picked and hand-sorted premium French Pinot Noir clones. Scorched Earth Winery released its first licensed batch from the replanted grapes in 2012. Only 3 barrels of wine were made that year from the young vines, yet this wine went on to win the silver medal for Pinot Noir in Okanagan Life's Best of BC Wine Awards.
Our wine label carries the initials of our family under the name of PASK, a play on our initials to suggest: "pass the Pinot Noir for another glass." As the winery continues to grow and the vines mature, Scorched Earth Reserve Pinot Noir will be released. Presently this wine is still in barrel from the 2014 harvest awaiting release in 2017.
To find out more, find us online at www.scorchedearthwinery.ca.
PROMOTION
Published annually, Okanagan Life Progress presents
Okanagan Valley business stories told by the people behind them.
For advertising details, see Share Your Story of Progress.
[downloads ids="134199″ columns="1″]