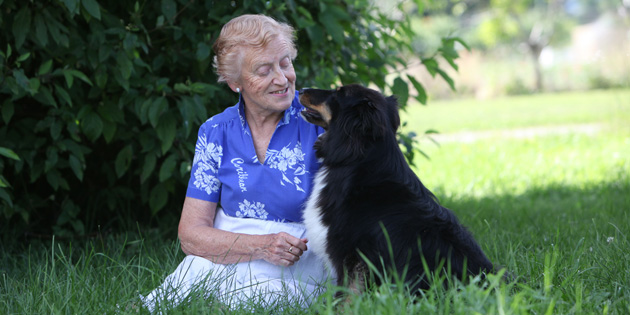 The work of the Kelowna General Hospital Foundation reaches far beyond the hospital. This independent, volunteer-driven organization also enhances the delivery of health care through four extended care facilities, the Central Okanagan Hospice House and community mental health programs.
The KGH Foundation receives tremendous support from our community. Local resident, Dorothy Thomson supports the Foundation with annual donations and recently supported the Foundation's Giving Giggles Campaign. She has also included a legacy gift through her will. As Dorothy says, "My children and grandchildren were born at the Kelowna General Hospital. I have welcomed people into this world and said goodbye to them at this hospital. It has been a big part of my life and my family's life for many years."
Legacy gifts of every size are greatly appreciated and help the Kelowna General Hospital continue its excellent standards of care. By creating a gift today, you can ensure the financial future of KGH in a substantial way without affecting your own security and peace of mind.
To learn more about how you can help, visit www.kghfoundation.com or contact Diane Paterson, 250.862.4300, local 7011.
PROMOTION
Published annually, Okanagan Life Progress presents
Okanagan Valley business stories told by the people behind them.
For advertising details, see Share Your Story of Progress.
As seen in
[downloads ids="134199″ columns="1″]