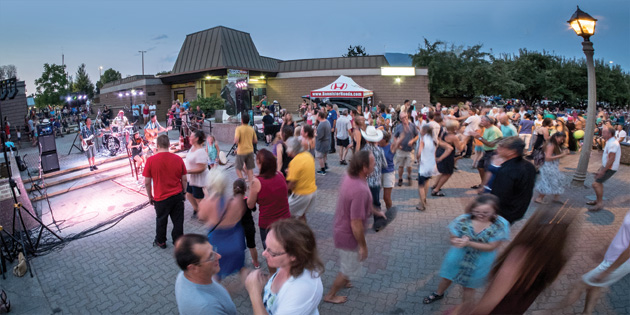 Since 1967, the Downtown Vernon (DVA) has worked to promote Downtown Vernon as a unique and dynamic destination for entertainment, goods and services. We encourage people to shop local, support local businesses and participate in community events.
Through a variety of programs and services the DVA works to strengthen the economic vitality of Downtown Vernon. The DVA is not a stand-alone organization, nor a function of the City of Vernon. We are a Business Improvement Area (BIA) created by the businesses within our boundaries and funded by a commercial tax levy on properties within the BIA. This levy ensures a secure and equitable financial operating base, similar to the promotion and maintenance fees assessed by shopping malls. However, the mandate of the DVA is considerably greater and with a comparably smaller investment, the results are significant.
We seek to build strategic relationships and speak with a unified voice on behalf of our membership. Our goal is to help create economic prosperity and sustainability and make downtown Vernon a desirable destination.
PROMOTION
Published annually, Okanagan Life Progress presents
Okanagan Valley business stories told by the people behind them.
For advertising details, see Share Your Story of Progress.