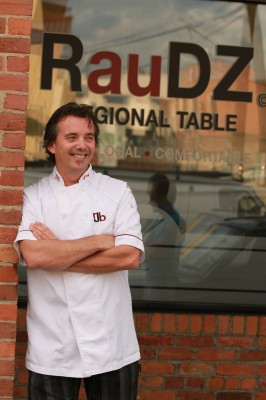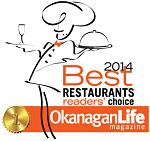 We're celebrating the 20th annual Best Restaurants Awards with Okanagan Life. Here are our readers' picks for Best Chef.
Central Okanagan
1 Rod Butters | RauDZ Regional Table
2 Ricardo Scebba | Ricardo's
3 Mark Filatow | Waterfront Wines
South Okanagan
1 Paul Cecconi | Brodo Kitchen
2 Brock Bowes | Sonora Room
3 Chris Remington | Hooded Merganser
North Okanagan
1 Jeremy Luypen | Range, Predator Ridge
2 Adam Relvas | Monashee's Bar & Grill
3 Thomas Kluckner | PeakFine, Sparkling Hill
Photos: Rod Butters (top), Jeremy Luypen (left) Paul Cecconi (right).
See the full list of
Best Restaurants
in the June 2014 issue.
[fbcomments]