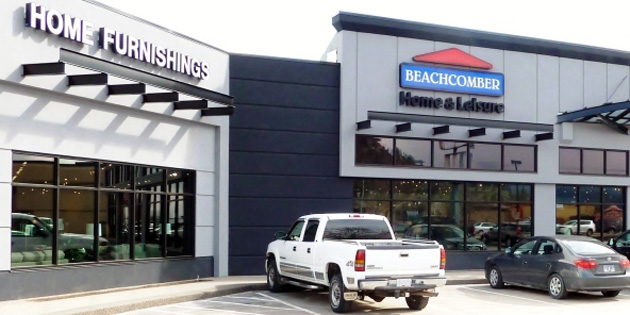 What sets this business apart is commitment to customer service. Their goal is to exceed the expectations of their customers. And with over 40 years in retail, they know how to make that happen!
With their three sons, Dennis and Barbie Melvin have owned and operated Beachcomber Home and Leisure since its inception in 1989. Together they've created the complete home furnishing resource with conveniently located showrooms in Kelowna and Vernon.
You'll find everything from living, dining and bedroom to home office and outdoor space with all the accessories and finishing touches to complete your dream décor—at an equally attractive price. Constantly shopping for quality, detail and unique design, the Melvin family maintains a massive inventory with two warehouses fully stocked so you don't have to wait to enjoy your new furniture. And if you don't see exactly the right item to express your personal style and spirit, they'll help you find the perfect piece from their extensive manufacturer inventory catalogues, then get it delivered fast.
Now's the time to start planning for Okanagan summer living and Beachcomber is ready with a huge line up of amazing outdoor furniture ranging from woven resin, cast aluminium and wrought iron classics to contemporary styling. Complete your open-air lifestyle with a hot tub from one of their three different series. Come in for a look and you'll see why the Melvin family has been awarded Beachcomber Hot Tub Dealer of the year—worldwide!
In addition to their two main showrooms, Beachcomber offers great deals and incredible finds—from comfortable living and bedroom furniture to stylish and functional outdoor patio sets—in their Vernon Clearance Centre. Shop now for the best selection. Beachcomber Home and Leisure truly is your best choice for quality, selection and price. But most of all, it's about the service.
Learn more at www.bhleisure.com.
As seen in
[downloads ids="134199"]