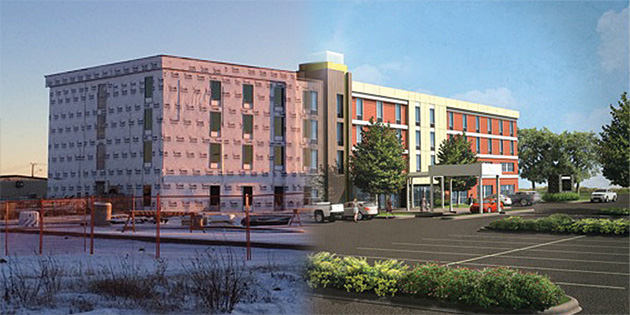 Innovation, quality, service and outstanding people set Argus Properties apart as a business leader in the Okanagan Valley. This full service real estate development company is dedicated to providing personal attention to client needs, whether that be built-to-suit, leasing space, property management, renovations or maintenance. Clients like FedEx, Starbucks, Coca Cola, Alpine Aerotech and SW Audio demand the best and they've found it in Argus.
Among the reasons for this trust is the determination within the Argus team to create synergy with their clients and it extends beyond the pure business basics to a true sense of commitment to community. This company doesn't just construct buildings, it believes in active corporate citizenship.
As a Kelowna-based company, Argus is proud of local successes like its award-winning Four Points by Sheraton at the airport and its recently acquired Hotel Eldorado. New on the horizon is the Home2 Suites by Hilton in Fort St. John, gateway to the Site C dam, which will bring 4,000 workers and their families to the region. The Hilton Home2 is a 90-room property offering studio and one-bedroom suites designed for extended stay with an amazing array of amenities. To learn more about how Argus Properties can meet your needs, visit www.argusproperties.ca.
PROMOTION
Published annually, Okanagan Life Progress presents
Okanagan Valley business stories told by the people behind them.
For advertising details, see Share Your Story of Progress.
As seen in: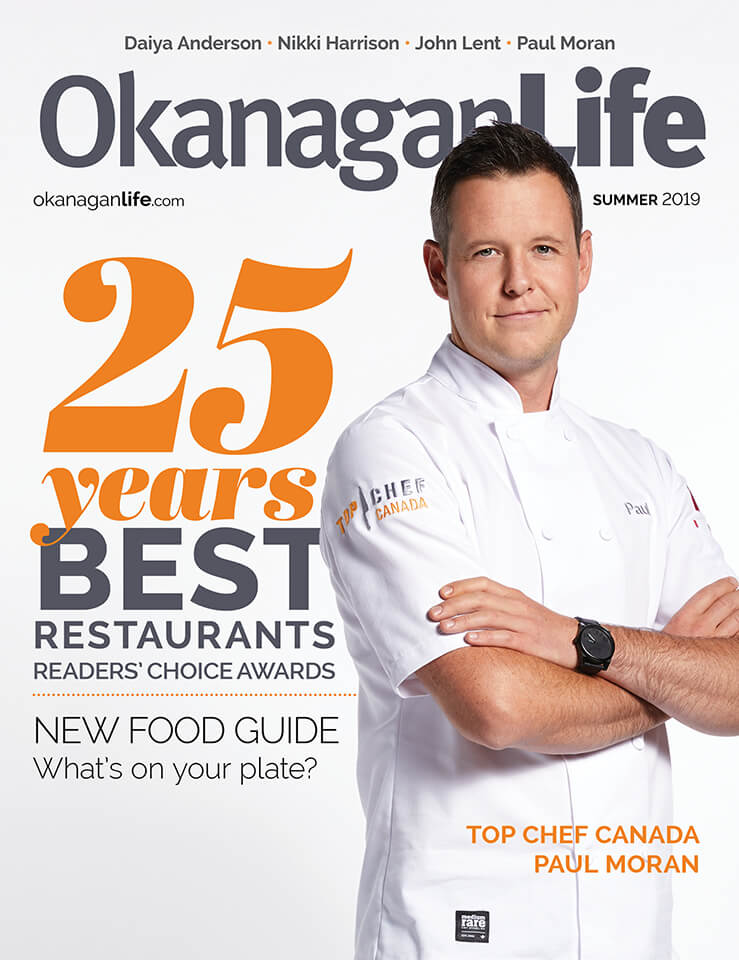 The readers of Okanagan Life are celebrating our 25th year of presenting the annual Best Restaurants Awards. On the cover, Canada's Top Chef Paul Moran. Writer Shannon Linden has delved […]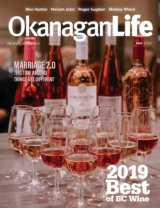 The wine issue of Okanagan Life magazine is here. See the 2019 winners of the Best of BC Wine Awards. Writer Myrna Stark-Leader has delved into Marriage 2.0, how Okanagan couples are […]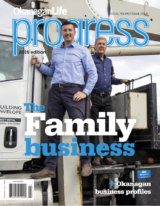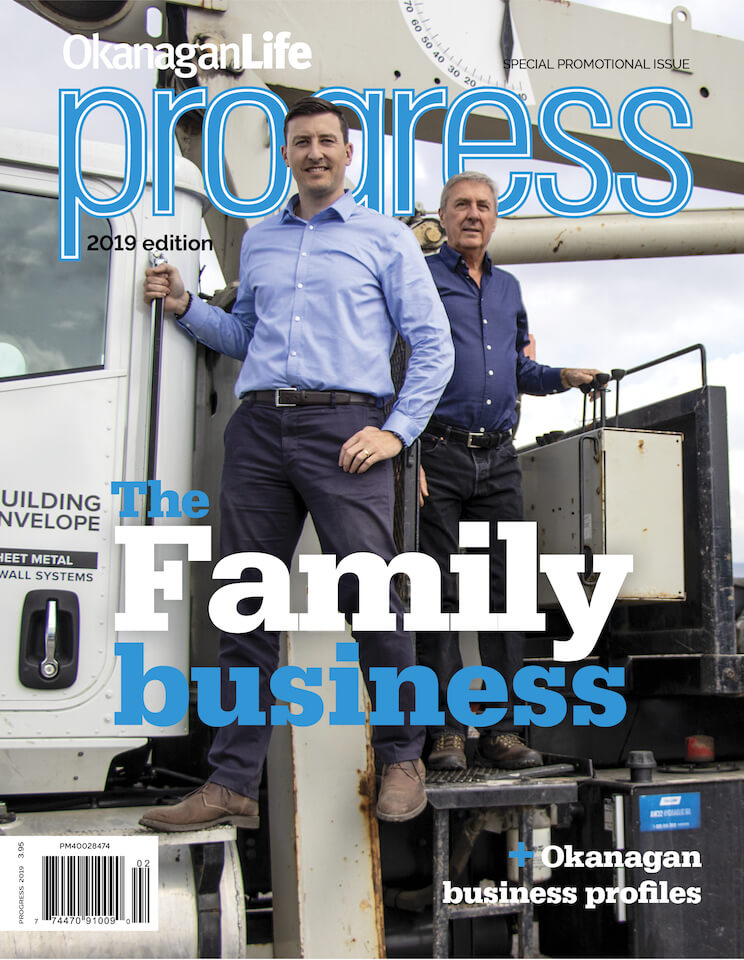 This special promotional issue features Okanagan business profiles told in their own words plus a full feature on second, third and fourth-generational family businesses prospering in the Okanagan Valley.
Digital subscribers have free access to all issues online. To view each issue, open in your browser, then tap and download to iBooks or your reader app.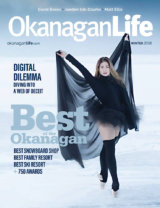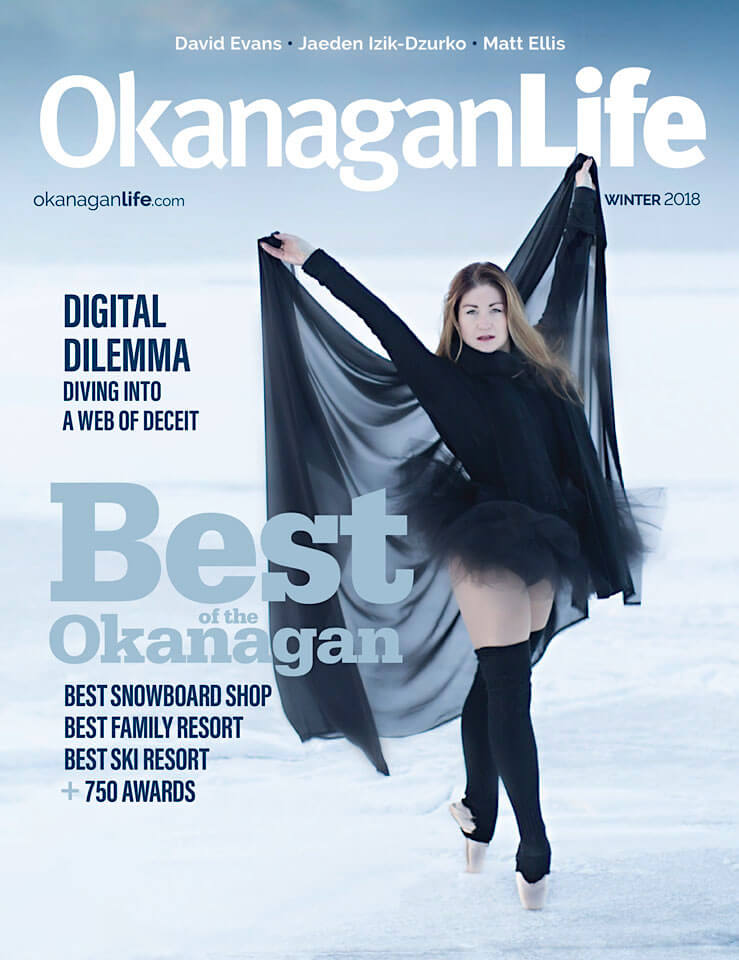 Winter issue is here. Our readers have voted for 2018 Best of the Okanagan awards. Young Jaeden Izik-Dzurko tickles the ivory, Dr. Evans makes new dino discoveries and writer David Wylie is digging deep into the deceit on the web. Our wine reviews explore the richness of big Bordeaux-style reds.
Enter your payment amount below before tax. The tax will be added on the checkout page.
Your receipt will include links to download a digital copy of any of these issues.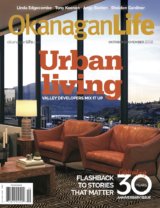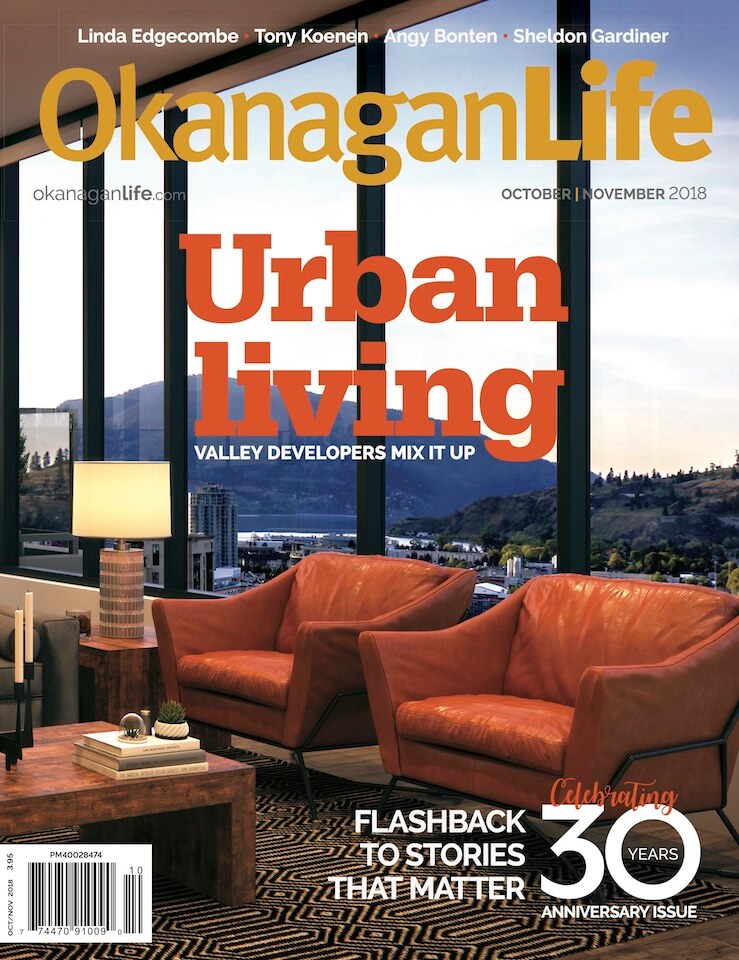 Our October/November issue celebrates 30 years of bringing our readers the stories of the Okanagan. Our real estate developers are mixing it up in our feature story.