[downloads category="current-issue" columns="1" excerpt="no"]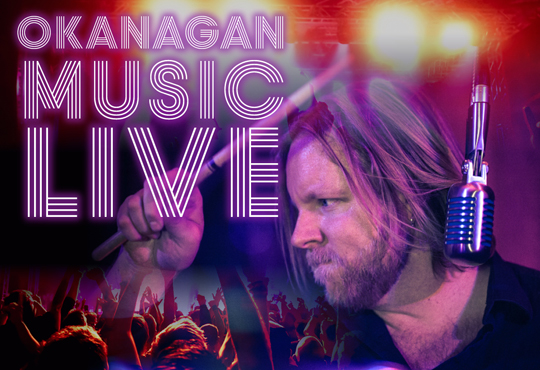 The Okanagan has given birth to countless talented musicians. Think Grapes of Wrath, The Head Pins, Fields of Green, The Flu and We are the City. The Valley has also become a mecca for music makers who love the lifestyle of a four seasons playground and a winery around every corner. Talents such as Paul Rodgers, (Free and Bad Company), Danny McBride (Chris de Burg) and Julie Masi (Parachute Club) are just a few of the musicians who now call the Okanagan home.
Jimmy LeGuilloux has been watching the local music industry over 40 years. He and his band have been staples in the Okanagan for longer than he would like to admit. Jimmy moved to Kelowna in 1973 and credits much of his musical passion to his high school band teachers. The 70s were a very different time and the bands that toured through the Valley were big, brassy and bold.
"Back in the 70s bands had five or six members and were very influenced by the music of the time," says Jimmy. He remembers music circuits then, when bands could tour almost non-stop. "Bands used to play six days a week and travel in buses across Canada. They would run into each other at gas stations on Sunday."
But Jimmy says a lot of the circuits dried up in the mid 80s. "Expo 86 was the turning point when everything started changing." After bars were allowed to open and serve alcohol on Sunday, the circuits faded.
Bands started playing more weekends or had house gigs as regulars.
"By the 90s and the early 2000s people shifted gears to disco and techno," says Jimmy. "Live music was around but it was grunge and it wasn't in the clubs, at least not in Canada. By the early 2000s you really didn't know where music was going."
Things started to turn around when coffee shops, restaurants and small pubs began to hire singles and duos. The Grateful Fed in downtown Kelowna was one of the tiny venues that brought live music back to the public.
"It holds maybe 30 people and it has fed the music scene in Kelowna like crazy," says Jimmy. "Then there are restaurants like the Minstrel in Kelowna and the Dream Café in Penticton that have well known acts appearing on their stages."
Rick Halisheff of Poppa Dawg has been a fixture of the Okanagan music scene for almost as long as Jimmy. Rick fell in love with blues and has been singing and playing the blues for over 20 years now. "I remember when Rann Berry started the Bluesday Tuesday jam at the Packing House Pub and a few years after that the Blue Gator opened in the Prestige Inn and then, in the late 90s, Kelowna held its first Blues Festival in City Park," he says. "The blues isn't a popular kind of music; but Poppa Dawg plays in a lot of places most blues bands don't play. We want to see people dance so we play blues, soul, Motown and real R&B. I'm optimistic about the uptake in the music scene here in the Okanagan. In my opinion, if it's not live music, it's dead music."
The Okanagan plays host to countless live outdoor music events in parks and wineries throughout the spring and summer. Last year Mission Hill's concert series included Lyle Lovett and Chris Isaak. CedarCreek's Sunset Concert Series brought Chantal Kreviazuk and Andrew Allen to perform. Down south at Tinhorn Creek is known for its Canadian Concert Series. Previous years have seen performers such as the Boom Booms, Said the Whale and Sloan.
This year's line up looks almost complete with musical guests Jackie Treehorn, The Matinee and Five Alarm Funk. Smaller wineries like Vibrant Vine offer live music on weekends and bring in local musicians such as Gordon James, The Malarkeys and Fighting Orange.
"The music scene is alive and well and there is so much going on it's probably happening right beneath your nose and you don't know about it," says Jimmy. "Even places like Riley's Pub on the Westside are starting to hire bands. Doc Willoughby's is thriving as is the Pheasant and Quail and O'Flannigan's."
He recommends The Blue Gator as the place to be if you're over 40. "It's a great place to go and dance. It morphs depending on who is playing there and the audience changes accordingly.  The management is changing gears a bit and going more rock and a little less blues. The whole focus of the place is to dance your ass off and have a good time."
Brad Krauza, who has been helping people dance their ass off for three decades, has been the Young'uns bass player for 23 years.  They play regularly at the Gator. "There used to be a lot more places to play," he says, "but we still manage to play somewhere every weekend. Places like The Green, Blue Gator, Rose's and Whiski-Jack's have been really good to us. People want to hear live music and we give it to them."
Live music thrives on the west side of the lake. Jimmy says Whiski-Jack's in the Westbank town centre of West Kelowna is one bar that kept hiring live bands through the years. "They never stopped, they never reformatted and they always had bands. Over the years, the other clubs have come and gone and changed format, but not Whiski-Jack's, they stayed the same, and they are huge supporters of local music." Whiski-Jack's also supports the Power 104 Kids Care Campaign through its annual Rock4Kids event. Jimmy and his band will be performing.
A little further south, Peachland is a tiny town with a big appetite for live music. The Castle brings in the likes of Harpdog Brown, and the Edgewater has become quite the rock 'n' roll mecca with regular appearances by the Slamdogs featuring Alfie Galpin (Headpins), Tad Goddard (Prism) and Eddie Galpin. In the summer, live music streams from cafés and pubs up and down the main street.
Matt Rands, owner of Skaha Sound in Penticton and drummer for Papa Wheely, says he's seen less live music in the South Okanagan over the past few years. "The Element closed down, Night Moves is a pawnshop now and the Blue Mule and the Barking Parrot are mostly DJ music with live music a few times a year. Back in the day, all of the clubs were competing to get better shows, but today—not much."
Live music in the South Okanagan does still exist though. Matt says the places that are making an effort include The Elite Restaurant, with its Friday night acoustic jam, and The Dream Café, which has done a great job of pulling in original acts from all over the world. "They have regulars who will buy tickets no matter what he brings in," says Matt, who adds that Osoyoos also has a couple of new places that are talking about getting into live music.
Matt doesn't get to play his hometown as often as he'd like. "I've been in Papa Wheely for seven years now and at one point we were playing every week and in Penticton half the time. Now we play in Penticton about twice a year. The rest of the time we are mostly up in the Kelowna area."
Darby Mills, who lives in Vernon, is also a little discouraged by the lack of local venues for her band. "We are not an act that will fill Prospera Place, but we don't want to do the club crawls any more," said Mills. "Our shows need to be more of an event. People of our generation pick and choose what they want to go see. I am working with some local players to put together something, so you may see me out there soon. I'd love to be working less during the day and more at night."
But Vernon isn't a musical wasteland. Places like Checkers, Longhorn and some of the smaller cafés also host live music. Ian Gibson, manager of The Green (formerly Sneakers) in the Village Green Hotel, says the Vernon music scene is lively. "At The Green we bring in everything from classic rock and roll to swing. I've had blues bands, tribute bands and impersonators."
Ian thinks there is a veritable cornucopia of untapped talent in the Okanagan. "At one of our jams a little while ago we had members from A Perfect Storm, Red Fish, the Young'uns, The Goods and some of the members of The Bone here. It made for an amazing night."
"There is a market for live music," says Ian. "But it must be done consistently. Now we have bands most weekends. People will come out if you give them a reason."
Check out the Okanagan music scene—live. ~Darcy Nybo
Read more of the original stories celebrated in our 30th-anniversary issue.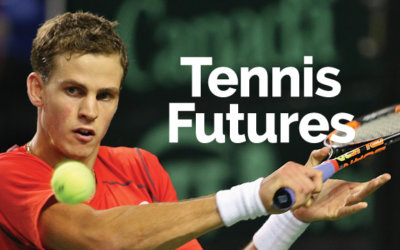 <h3>As seen in</h3><!-- [et_pb_line_break_holder] -->[downloads ids="130450" columns="1" excerpt="no" columns="1"]<!-- [et_pb_line_break_holder] -->[downloads category="current-issue" columns="1" excerpt="no"] It was an overcast July...
read more