Touched by song & story: Atlantic Ballet's Piaf offers inspiring tale
When:
February 20, 2015 @ 7:30 pm
2015-02-20T19:30:00-08:00
2015-02-20T20:00:00-08:00
Where:
Vernon and District Performing Arts Centre
3800 33 Street
Vernon, BC V1T 5T6
Canada

Cost:
$45 Adult / $42 Senior / $40 Student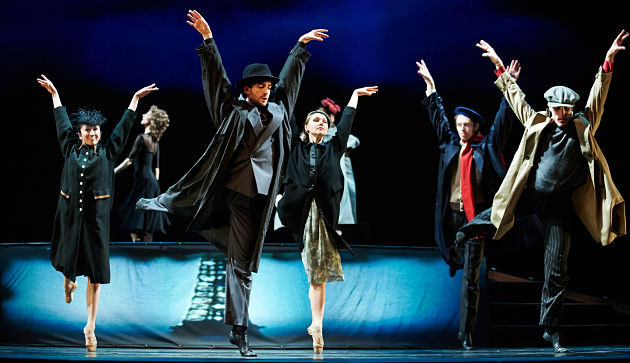 Discover the sensational rags to riches story of Edith Piaf at the Vernon and District Performing Arts Centre as Atlantic Ballet unfolds her inspiring tale through classical dance and her iconic music in their original ballet Piaf.
Inimitable French singer Edith Piaf's life was mired in mystery and tragedy. Abandoned by her mother at birth, Piaf was brought up in a brothel, earning money as an acrobatic performer on the streets of Paris. Standing just 4 foot 8 inches, Piaf would rise above it all, leaving a grand impression in France and later the world. Her hauntingly bittersweet songs would see her flourish to international fame as La Môme Piaf (the Little Sparrow).
Atlantic Ballet's Artistic Director Igor Dobrovolskiy found inspiration in La Môme Piaf's life. "I wanted audiences to be touched by her story and her songs" says Dobrovolskiy, "for them to have the same reaction I had to the music when I was a 10 year old boy hearing them for the first time."
Extraordinary songs and well-loved ballads set the backdrop for this original ballet performed by a company of 10 exceptional dancers.
"Her songs leave a sad and warm feeling of love and pride with anyone who hears them, all who discover Edith are touched by her song and story," says Dobrovolskiy. Dobrovolskiy founded Atlantic Ballet 13 years ago.