The Elves evening performance
When:
December 20, 2014 @ 6:30 pm
2014-12-20T18:30:00-08:00
2014-12-20T19:00:00-08:00
Where:
Bumbershoot Theatre
125 Cannery Lane
Kelowna, BC V1Y 1Z4
Canada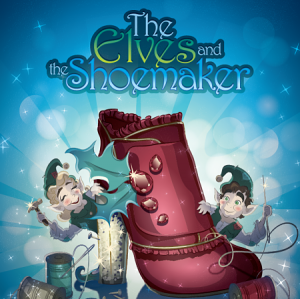 A festive theme has been chosen for the final Bumbershoot Children's Theatre production of its sixth season. The heartwarming story of 'The Elves and the Shoemaker' will go on stage both before and immediately after Christmas in an expanded run.  See matinee schedule
Leading the cast will be Kelowna actors Jeff Samin as the shoemaker and Christina Neale as his wife. As with the original children's story, playwright Mike Kenny's take on the classic finds the shoemaker and his wife cold and hungry with bleak prospects since they are down to their last piece of leather. Then, in the dark of the night, help creeps into their house as two friendly elves get to work and surprise the couple with finished shoes in the morning. From there, the elves' generosity allows the couple to prosper.  Directing the cast will be Guest Director Angela Lavender.
"The production will gently explore the themes of generosity and greed in the days leading up to Christmas," says  Bumbershoot Artistic Director Tracy Ross.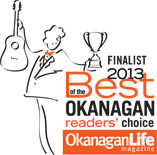 Bumbershoot, which was launched in 2009, is a non-profit registered charitable theatre company dedicated to introducing Okanagan youth and children to the magic of the theatre. In addition to its live theatre performances the children's theatre company also offers a full selection of drama workshops and classes. Another activity is its residency program, which is done in conjunction with participating Okanagan schools. The program offers a weeklong in-school program, which immerses students in a drama workshop as part of the school's curriculum. After gaining first hand drama knowledge and experience the students host a performance for parents with the proceeds going to the school.
Full information on the new Bumbershoot season as well as its other activities can be found on their website: www.bumbershoottheatre.com.