Kelowna Museums Off the Grid goes on
When:
March 7, 2015 – April 9, 2015
all-day
2015-03-07T00:00:00-08:00
2015-04-10T00:00:00-07:00
Where:
Okanagan Heritage Museum
470 Queensway Avenue
Kelowna, BC V1Y 6S7
Canada

Cost:
Admission is by donation.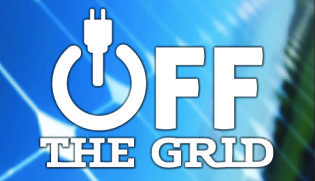 A popular exhibit about going off (that is, the grid) will in fact go on (that is, continue) beyond its original closing date of March 7, until Thursday, April 2, 2015 at Okanagan Heritage Museum.
"In order to demonstrate Green principles of conservation and frugality we are keeping Off the Grid in place for another few weeks, recycling it, one might say," says Kelowna Museums Society exhibitions manager Cuyler Page.
Living off the grid an idea that's been around for some time, according to Jasmine Marshall, curatorial assistant.  Without relying on utility companies to provide electricity, natural gas, water or sewer, people live off the grid to be more in touch with nature; free of utility payments to companies. They also like the idea of reducing their impact on the environment, or removing themselves from an urban-based society.
"There was a strong homesteading movement in the 1970s, and we are seeing a return to these values," says Marshall. "One of our researchers even found a newspaper article from 1916, encouraging readers to leave the 'modern' conveniences of the city, and get back to the land! This is a really great case of what's old is new again."
Find out more what life Off the Grid is all about. Explore the who, the how and the motivation behind the lifestyle. Find tips on how you can reduce your energy consumption, and get your hands (and feet!) on some fascinating interactive props.
Catch it while you still can, Monday through Saturday, at Okanagan Heritage Museum.
The Okanagan Heritage Museum serves as headquarters for the Kelowna Museums Society. It is located at 470 Queensway Ave in downtown Kelowna.
The Okanagan Heritage Museum is a facility of the Kelowna Museums Society, a non-profit, charitable organization dedi­cated to a greater awareness of the agricultural, wine-producing, military, and cultural heritages of the Okanagan. For more information please visit www.kelownamuseums.ca.