Cheng² Duo
When:
January 19, 2018 @ 7:30 pm – 9:30 pm
2018-01-19T19:30:00+00:00
2018-01-19T21:30:00+00:00
Where:
Frank Venables Theatre
6100 Gala Street
Oliver
BC V0H 1T0

Friday January 19, 2018 - 7:30
CHENG² DUO
Presented by the South Okanagan Concert Society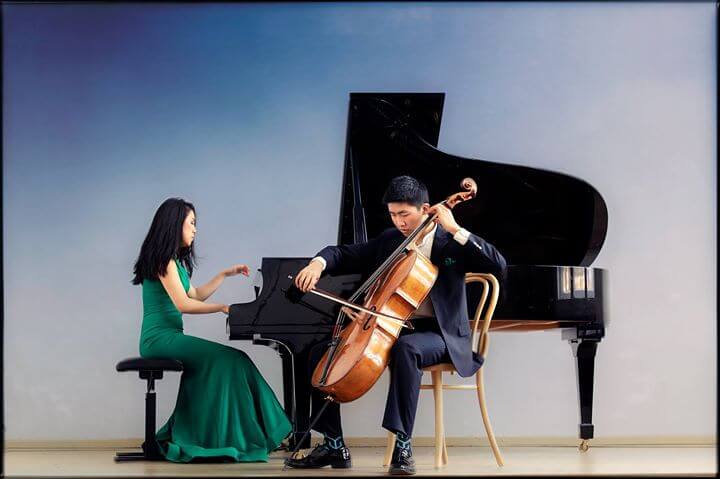 Committed to bringing classical music to 21st-century audiences through innovative programming and engaging presentations, Canadian classical pianist and cellist Silvie and Bryan Cheng have been making music together for the past 13 years. Named by CBC Music as one of 2015's "30 hot Canadian classical musicians under 30", the sibling duo is formed by 18-year-old cellist Bryan Cheng, a guest soloist with numerous orchestras since his debut at age 10 in Montreal with Yuli Turovsky and a prizewinner of several national music competitions, and pianist Silvie Cheng, a recent graduate from the Manhattan School of Music in New York with a Master's Degree in Piano Performance, and the recipient of the Roy M. Rubinstein Award for "exceptional promise in piano performance". The Cheng² Duo's wide-ranging repertoire for the cello and piano has brought them to present recitals in notable venues throughout North America, Europe, and Asia.
Part of the 2017-2018 Concert Series
Friday November 10, 2017 - Piano Cameleons
Friday January 19, 2018 - Cheng² Duo
Friday February 9, 2018 - Cari Burdette and Ensemble
?Friday March 9, 2018 - Joe Trio
Tickets :
$19 when you purchase a ticket or tickets to all 4 shows
$21 when you purchase a ticket or tickets to 2 or 3 shows
$23 when you purchase a ticket or tickets to 1 show in advance
$25 at the door
$2.50 Students