2014 Certificates – Central Okanagan Winners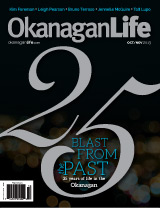 Since 1996, Okanagan Life magazine has been presented the Best of the Okanagan awards, chosen annually by our readers. Link to see the Début Issue of Best of the Okanagan and you'll find that some of those winners are still making the list today.
Certificates
Winners in the Central Okanagan can download their 2014 Best of the Okanagan certificate. Framing is available from the Okanagan Life Store.
Ski Resorts:
Sticks and Stones Design Group